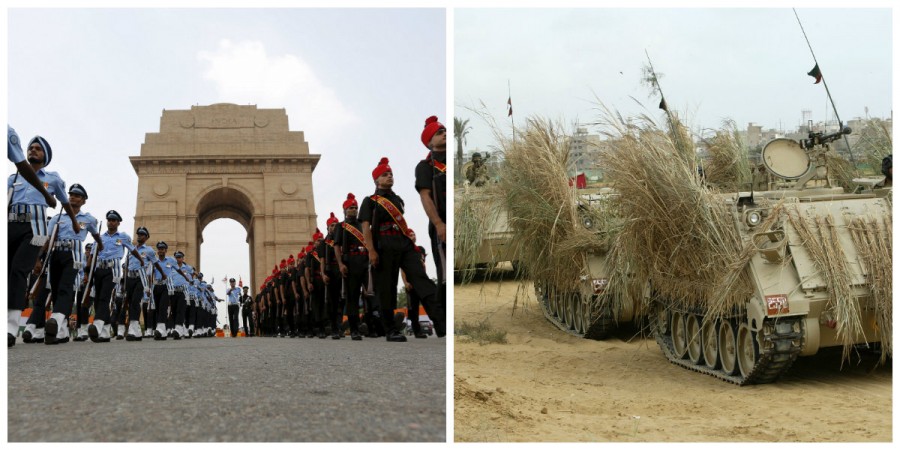 A Pakistani lawyer and author of a book written on Muhammad Ali Jinnah has claimed that Pakistan lost a "golden opportunity" to seize Kashmir from India during the 1965 war because of a "disastrous" decision to replace a top army commander at a critical stage.
The war between the two countries broke on Sept. 1 and ended on Sept. 22, 1965 through a United Nations-initiated ceasefire.
On Sept. 1, 1965, the Pakistani Army led by Major General Akhtar Hussain Malik managed to advance towards Kashmir and had come close to snapping the Jammu-Poonch highway. A day later, he was replaced by Major General Yahya Khan, described by author Yasser Latif Hamdani as a "disastrous" decision, apparently because Akhtar was a Ahmadi Muslim and could not be seen as an officer on the verge of victory.
"The change in leadership delayed Pakistan's advance and allowed Indians to reinforce and push back. The golden opportunity (probably the last opportunity) to liberate Kashmir by force was squandered," wrote Hamdani, a lawyer and the author of the book, "Mr Jinnah: Myth and Reality," in a blog piece for The Express Tribune.
Pakistan observes Sept. 6 as "Defence Day" (Youm-e Difah) every year for "holding" on a militarily-superior India in a major war that was primarily aimed at seizing Kashmir from India. The day is considered a valiant attempt by the Pakistani armed forces to fight Indian troops who had almost cornered Lahore in a surprise move. However, the gains were frittered away by the Indian army, according to Indian strategic analyst Manoj Joshi.
He also said that the war could not have taken place at all if Fatima Jinnah, sister of Muhammad Ali Jinnah, had not lost to Field Marshal Ayub Khan in the presidential elections that year.
"It is clear to me, however, that had Fatima Jinnah been allowed to become the president that year, Pakistan may never have gone to war with India in 1965," Hamdani wrote, adding, "That would have also saved us from the ignominy of defeat in 1971."
The 1965 war saw many twists and turns in Kashmir, Lahore, Pathankot and Rajasthan where the Pakistani forces gained the upper hand on certain occasions.
Pakistan and India have fought four wars over Kashmir since 1947, the latest being in 1999, also called the Kargil war. India has repeatedly accused Pakistan of indulging in proxy war by encouraging terrorists to unleash violence in Kashmir.
In a paradigm shift in its foreign policy, Prime Minister Narendra Modi, during his Independence Day speech on Aug. 15 this year, spoke out against violence perpetrated on people in Balochistan by Pakistani armed forces, a move also seen as putting Pakistan on the defensive over Kashmir.