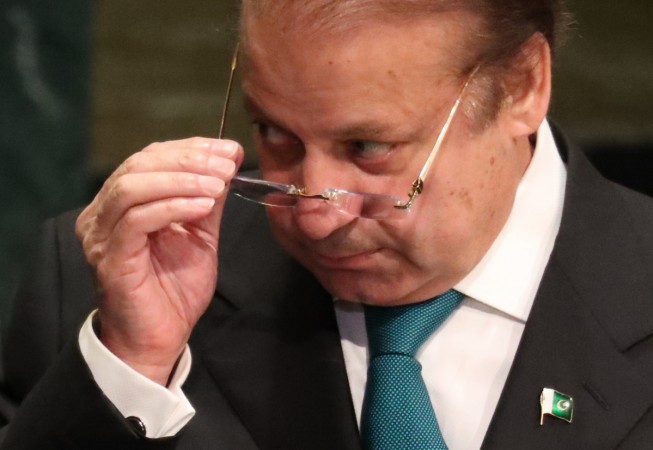 Pakistan's Supreme Court on Thursday issued a notice to Prime Minister Nawaz Sharif in the Panama Papers leak case. After the Panama Papers leak, several petitions were filed in the court seeking Sharif's disqualification from the prime ministerial position over alleged corruption.
According to reports, the Pakistan PM and his family have been accused of illegally possessing assets abroad. The leak of the Panama Papers showed Sharif and his family owning properties in the United Kingdom. It is also alleged that Sharif's three children were owners of offshore firms and also "had the right to authorise transactions for several companies."
The court has heard various petitions against Sharif, which includes one filed by Pakistan Tehreek-e-Insaf's chief Imran Khan.
Along with Sharif, the Pakistan top court has also issued notices to his family members, including his daughter Maryam, sons Hasan and Hussain, and son-in-law Muhammad Safdar.
The SC has also issued notice to Finance Minister Ishaq Dar, director general of Federal Investigation Agency, chairman of Federal Board of Revenue, and the attorney general.
The SC bench consisting of three judges Chief Justice Anwar Zaheer Jamali, Justice Ijazul Ahsan and Justice Khilji Arif Hussain adjourned further hearing in the case for two weeks.
The corruption case against Sharif is being led by Khan. The cricketer-turned-politician told reporters that Sharif has been behaving like a king and that he would make the Pakistan PM accountable before law.
"We hope that the case's proceedings will reveal details of several issues that were concealed from the nation," Khan was quoted as saying by PTI. He has also called for a lockdown in the Pakistan capital on November 2 to force the Sharif to resign from his position.
Sharif and his family have denied all the allegations of corruption and money laundering. However, the opposition has demanded an independent investigation in the Sharif corruption case.