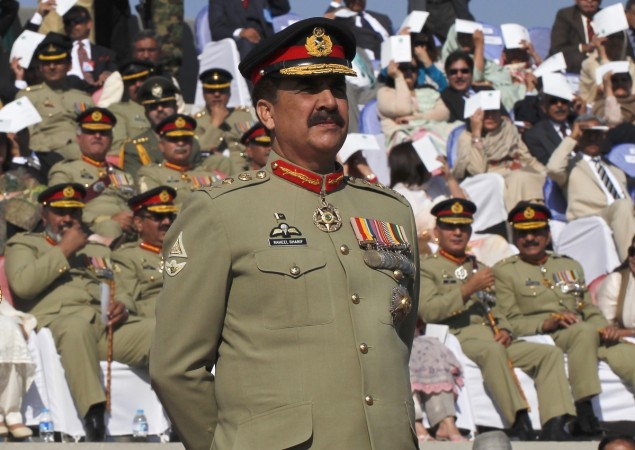 Pakistan is holding its first Republic Day parade in seven years on Monday, after it had stopped the practice since 2008 fearing terror attacks from Taliban.
The parade will take place a day after unconfirmed reports emerged on Sunday that Taliban chief Mullah Fazlullah was killed in the Pakistani Army's offensive in the Tirah valley.
Military helicopters pounded terrorist strongholds in the region and regained strategic heights, and the army's Inter-Services Public Relations claimed that 80 terrorists had been killed while 100 were injured.
Some media outlets reported that Fazlullah, more popularly known as 'Radio Mullah', was also killed in the strikes, but Taliban groups have reportedly denied the rumours.
There were rumours about Fazlullah's death in December after the army went on an offensive following the Peshawar school attack.
The reports came as Pakistanis took to social media to praise the Pakistani Army, and to celebrate the fact that the Republic Day parade was observed after several years, in what is seen as a show of strength against the Taliban insurgency.
Pakistan marks 23 March as its Republic Day, as it was on this day in 1940 that the Muslim League had demanded a separate state for Muslims.
The last parade was held in 2008 under then President Pervez Musharraf, but was called off in following years due to security concerns.
Pakistan has suspended cellphone and wireless Internet services in the capital for the parade, according to DAWN.
The parade will see all three branches -- the Pakistan Army, Navy and Air Force -- and will take place at the newly built Parade Ground in Shakarparian, the newspaper reported.
Pakistanis took to Twitter to celebrate the occasion.
Wow. #PakistanDayParade is giving me goosebumps.

— Laaiyla (@Laaiyla) March 23, 2015
We really missed this excitement of watching Parade in the past 7 years :)) #PakistanDayParade — A.A.S (@Awaishooo) March 23, 2015
Watching the parade Making me proud Goosebumps MaashaAllah #PakistanDayParade

— حفصه (@haffpaff) March 23, 2015