Pakistan's Foreign Minister Khawaja Asif on Tuesday said that Islamabad is ready for a joint operation with the United States to destroy the Haqqani Network if America provides evidence of the presence of safe havens of the terror group in the country.
Asif's remarks came after US President Donald Trump took a tough stance against Pakistan while announcing his Afghan policy in August. Trump had accused Pakistan of harbouring "agents of chaos and terror" and the "very enemy US forces have been fighting in Pakistan" for the past 17 years.
Asif had recently visited Washington in an attempt to rebuild bilateral frayed ties with America after Trump's statements. The Pakistan Foreign Minister, in a meeting with US Secretary of State Rex Tillerson, had defended Pakistan's role in the war against terrorism by claiming that Islamabad had pursued a zero-tolerance and indiscriminate approach in its campaign against all terrorist and militant groups.
"We have offered American authorities to visit Pakistan with evidence of Haqqani network's safe havens in the country. If they find any activity [of Haqqanis] in the targeted areas, our troops, along with the U.S., would destroy them once and for all," Asif told Express-News on Tuesday.
The Haqqani Network, a terrorist outfit suspected to be in Pakistan, has carried out numerous kidnappings and attacks against US interests in Afghanistan. The terror group is also blamed for several attacks against Indian interests in Afghanistan, which includes the 2008 bombing of the Indian embassy in Kabul resulting in a loss of 58 lives.
Asif's statements of Pakistan's support to hunt the Haqqani Network in the country has come as a major concession to Washington. Islamabad so far has resisted the presence of US military on its soil.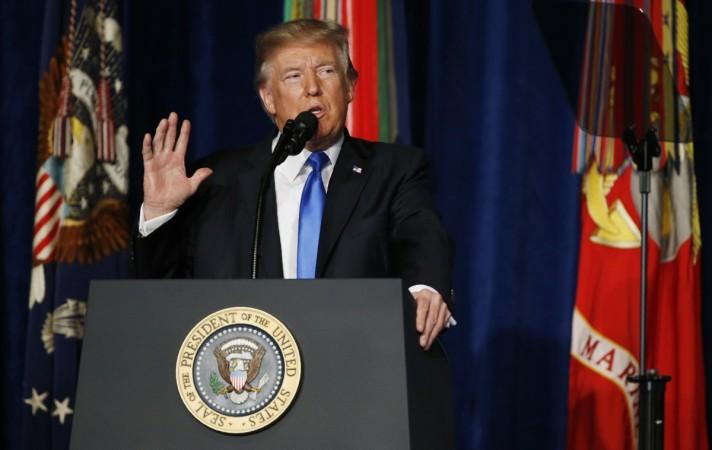 A new report by Pakistani newspaper The Express Tribune on Monday had cited "well placed" sources as saying that Pakistan would discontinue talks with United States officials who are visiting the country this month if they insist that Islamabad "do more against" terror.
Secretary of State Rex Tillerson and Acting Assistant Secretary of State Alice Wells are scheduled to visit Pakistan this month to hold talks on the US' new Afghanistan policy.