Pakistan has raised an objection with the United States over President Donald Trump's preference for a greater role for Indian in war-torn Afghanistan.
Pakistan's Foreign Secretary Tehmina Janjua said that Prime Minister Shahid Khaqan Abbasi reportedly expressed concern during a meeting with US Vice-President Mike Pence over Trump advocating a greater role for India in his new Afghan policy. The duo met on the sidelines of the United Nations General Assembly (UNGA) on Tuesday.
Abbasi's meeting with Pence was the highest point of contact between the nations ever since Trump announced his new policy towards Afghanistan and South Asia on August 21.
The US President, in his policy announcement, had warned Pakistan for its support to terrorist groups on its soil and outside and warned the country of dire consequences if it continues to do so, according to PTI.
Much to Pakistan's chagrin, Trump during his announcement had also asked India to play a greater role in Afghanistan.
The AAP news agency reported that Abbasi and Pence resolved to remain engaged and carry forward the relationship that has been on a downwards course ever since the announcement of US policy for Afghanistan and South Asia was made.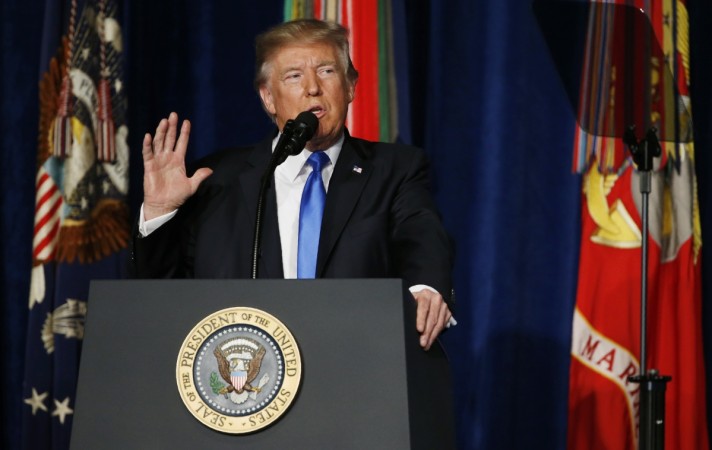 "Prime Minister [Abbasi] shared Pakistan's concerns and views with regard to the US strategy for South Asia," it said.
The duo reportedly agreed to work together and maintain the bilateral relationship. They also discussed certain issues pertaining to the maintenance of peace and stability in war-torn Afghanistan and the surrounding region.
"It was agreed that the two countries would stay engaged with a constructive approach to achieve shared objectives of peace, stability and economic prosperity in the region," a statement released by the foreign office said.