Pakistan President Asif Ali Zardari has accepted lunch invitation from Prime Minister Manmohan Singh and they will meet in New Delhi on Sunday.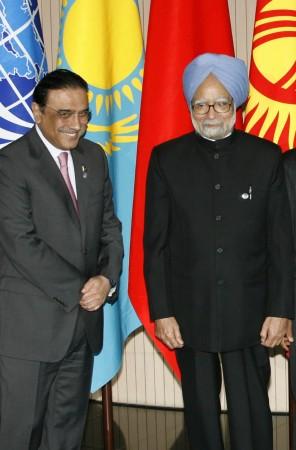 It will be Zardari's first visit to India since he took over as the president in 2008. General Pervez Musharraf was the last Pakistani president to visit India and that was in 2005
Zardari and Singh are expected to hold formal talks during the one-day visit. The Pakistani President is also expected to visit the shrine of a famous Sufi Muslim saint in Ajmer, Rajasthan..
The relation between the nuclear-armed rivals has improved over the years with the leaders of both the countries trying to work for better future.
Pakistani Prime Minister Yusuf Raza Gilani and Indian PM recently met in the Maldives and expressed their eagerness to solve their troubles history. Pakistan's assurance to give most favoured nation trade status to India also sent a goodwill message.