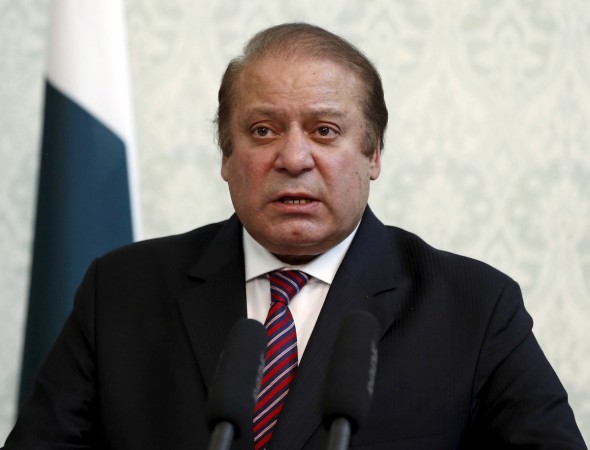 If Pakistan Prime Minister Nawaz Sharif is indeed deposed as a result of Panamagate and Fontgate, it appears that there is already a line of succession in place for the eventuality, and it reeks of nepotism!
The plan in place, as reported by Pakistan-based news outlet Geo TV, is that Sharif will be replaced by his brother Shehbaz Sharif, with current Defence Minister Khawaja Asif being given the seat for 45 days so the junior Sharif can get elected to the Lower House of Pakistan's Parliament.
The current prime minister is as of now being probed by a Joint Investigation Team (JIT) and over the Panama papers that apparently show Nawaz Sharif's children own property and companies worth millions of dollars across the world. Interestingly, Shehbaz Sharif's name has also cropped up in the case, which is being heard by the Supreme Court of Pakistan.
Fontgate fallout
After the Mossac Fonseca leaks of the Panama papers, the manner in which Nawaz Sharif's children amassed wealth across the world is currently under scrutiny.
It was while trying to clarify one such purchase that the prime minister daughter Maryam Nawaz Sharif submitted a document — a declaration, to be specific — that she claimed was from 2006 and signed by her.
The declaration contained the font Calibri — the default font of the Microsoft Office Suite since 2007 — which was unavailable to the public in 2006. This brought into question the authenticity of the document.
Pakistani daily Dawn went one step further and contacted the creator of the font, who replied through the firm he worked for that although the font was delivered to Microsoft in 2004, it was included in only beta releases of Windows Vista. The first public beta of the operating system was released to the public in June 2006, while the deed was signed on February 4 that year.
Since these and other revelations came to light people from all corners of Pakistan have been calling for Nawaz Sharif to step down. If he is indeed convicted of corruption, he will be disqualified and will have to abdicate his position.
Line of succession
Now, according to a Geo TV report, if Nawaz Sharif indeed goes, next in line for the post of prime minister will be current Defence Minister Khawaja Asif.
However, he will hold the position for only 45 days, after which Shehbaz Sharif is expected to take over.
The 45-day buffer is so that Shehbaz, who is currently the chief minister of the Punjab province of Pakistan, can get elected to the National Assembly. Pakistan stipulates that for a person to be chosen prime minister, he or she must have to be elected to the Lower House of Parliament.