Pakistan Prime Minister Shahid Khaqan Abbasi brought up the Kashmir issue again on Thursday in his maiden address at the United Nations General Assembly (UNGA) session, and urged the UN to appoint a special envoy to Kashmir. Abbasi claimed that the people's struggle in the region is being "brutally suppressed" by India.
Abbasi also accused India of indulging in state-sponsored terrorism against Pakistan, specially from the western border and warned New Delhi of a "matching response"if it "ventures across the LoC (Line of Control)" or acts upon its doctrine of limited war against Pakistan.
"The Kashmir dispute should be resolved justly, peacefully and expeditiously. As India is unwilling to resume the peace process with Pakistan, we call on the Security Council to fulfil its obligation to secure the implementation of its own resolutions on Jammu and Kashmir," Pak PM said, according to PTI reports.
"To this end, the UN secretary general should appoint a special envoy on Kashmir. His mandate should flow from the longstanding but unimplemented resolutions of the Security Council," Abbasi said.
The Pak PM also said that even though there have been a total of 600 ceasefire violations on the ndia-Pakistan border since January this year, Islamabad has showed restraint.
"But if India does venture across the LoC, or acts upon its doctrine of limited war against Pakistan, it will evoke a strong and matching response," he said in his speech raising an anti-India rhetoric.
The Pakistan premier added that the struggle for self-determination for people of Jammu and Kashmir continues to be "brutally suppressed by India's occupation forces".
Reports state that Abassi mentioned Kashmir a total of 17 times and India nearly 14 times in his speech at the UN.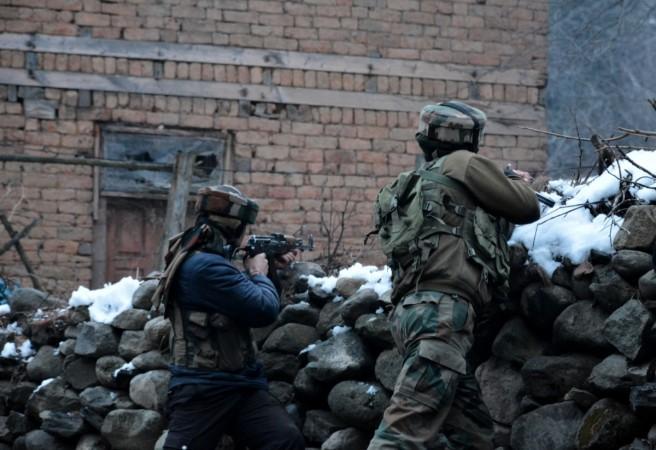 "India refuses to implement the unanimous resolutions of the UN Security Council, which mandate a UN supervised plebiscite to enable the people of Jammu and Kashmir to freely decide their destiny," he said.
"Instead, India has deployed nearly 700,000 troops in occupied Kashmir to suppress the legitimate struggle of the Kashmiris to exercise their right to self-determination. This is the most intense foreign military occupation in recent history," Abbasi said at the UN.
India is soon expected to take up the podium at the UNGA to respond to Pakistan PM's remarks on the Kashmir issue and Islamabad's home-grown terrorism.