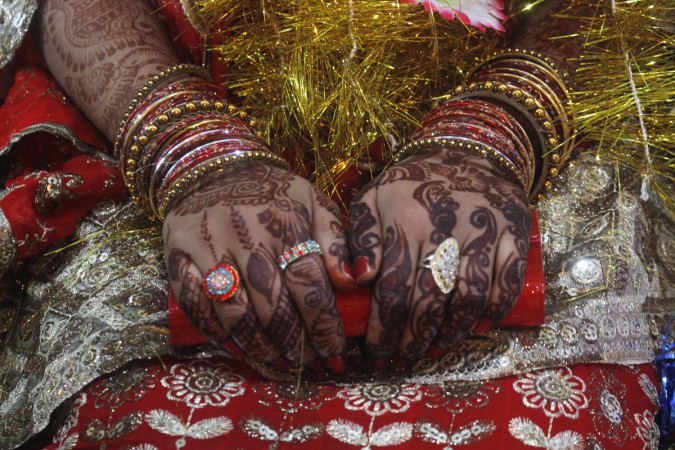 The landmark Hindu Marriage Bill passed by Pakistan's lower house of Parliament is set to grant its small Hindu minority the right to register marriages and allow measures aimed at protecting women's rights.
According to activists, in the absence of a legal provision that registers marriages of Hindus, women have become particularly vulnerable and disproportionately targeted for abduction, forced conversions and rape. Another related problem for Hindus, especially women and members of marginalised lower castes, was getting identity and travel documents.
The National Assembly passed the Bill on Monday after 10 months of deliberation. Punjab, Khyber-Pakhtunkhwa and Balochistan provinces have given their consent for the federal government to frame a Hindu marriage law. Significantly Hindu population also rests in Sindh province, which has formulated its own Hindu marriage registration law. The Senate is expected to pass the law soon.
According to the Bill, all Hindu marriages will be registered in line with the provisions of the act. Such registrations shall take place within 15 days of a wedding. The new bill sets the minimum age for marriage for Hindus at 18. The minimum legal age for marriage for citizens of other religions is 18 for men and 16 for women. Breaking the law regarding the minimum age would result in six months' jail and Rs 5,000 fine.
Widows who were disadvantaged as they were unable to prove marriage to their husbands in order to gain government welfare benefits are set to benefit as it grants Hindu women the right to divorce and remarry of their free will six months after the death of the husband. Women also have additional ground for divorce on grounds of negligence, bigamy or having been married before 18.
However, the Bill, that aims to put an end to the abduction of married Hindu women, falls short to address its goal, according to human rights activists.
"The whole concept of abducting Hindu women and converting them to Islam and marrying them off has to be seen and examined," Amarnath Motumal of the Human Rights Commission of Pakistan (HRCP) was quoted as saying by Hindustan Times.