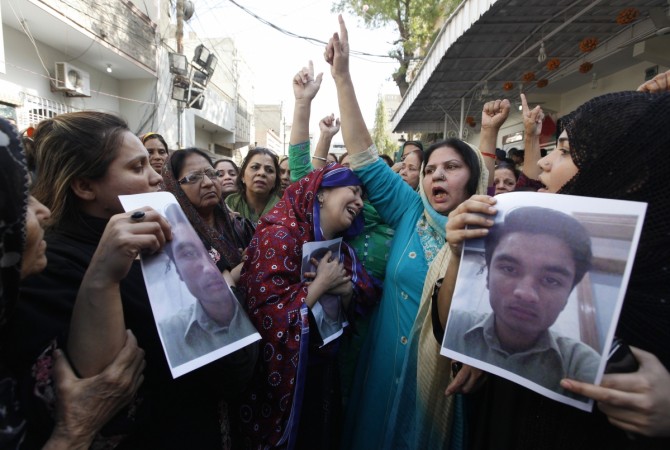 Pakistani paramilitary troops carried out a raid on the Karachi headquarters of the Muttahida Qaumi Movement (MQM), a major political party, early on Wednesday, detaining several members for crimes including murder and possessing weapons.
A senior party member was reportedly killed in the raid carried out by the Sindh Rangers on the 'Nine Zero' office, a party spokesperson claimed, Dawn reported.
"Dozens of mobiles of Rangers appeared at Nine Zero around 6AM. Personnel proceeded to raid the 50 offices in our headquarters. They went to each office, went through all the files and broke telephones," MQM spokesperson Wasay Jalil told the newspaper.
He said that party member Waqas Ali Shah was killed in 'straight fire' during the raid, while a camera person from a news organisation was injured.
Senior party workers including Amir Khan, Abdul Haseeb, Dr Saleem Danish, Arshad Hussain, Dr Ayub Sheikh were arrested.
The raid, that lasted for two hours, was "purely information-based operation" and none was killed, senior officials were quoted as saying.
"Five to six men are those who are criminals and we have their record. There were certain people who have been awarded death sentences by court," Colonel Tahir Mehmood said in a media address.
The MQM headquarters was last raided by the military in 1992, according to Reuters.
MQM's leader Altaf Hussain lives in self-exile in London.
Netizens in Pakistan took to Twitter with contradicting hashtags #STOPvictimizingMQM and #MQMisTerroristOrganization.