The United States' decision to suspend its military aid to Pakistan doesn't really seem to have rattled the Asian nation, as Islamabad is busy strengthening its ties with China. In tune, it is now being said that China may soon acquire a Pakistani military base near the Chabahar port in Iran.
According to a report on the Washington Times, China has been discussing this military base with Pakistan and intends to build a second overseas base to aid its maritime potential. If the deal goes through, the new facility will come up at Jiwani, which is close to the Iran border on the Gulf of Oman.
The facility is likely to have a Chinese naval and air base and this will aid the nation's efforts to enter the Arabian Sea.
Experts have said that while "all-weather friends" Pakistan and China often carry out such deals, this time things may be a tad different as this could be Islamabad's way to sending a message to the US that it is much closer to China.
"This is more of a political statement in response to pressure from the US, telling the US that Pakistan has a great relationship with China and that Pakistan would become even closer with China," Dong Dengxin, director of Finance and Securities Institute at Wuhan University of Science and Technology, told the Global Times.
The Donald Trump administration had, a few days ago, withheld $255 million military aid to Pakistan and on Thursday, January 4, State Department spokeswoman Heather Nauert said that Pakistan needs to take a "decisive action" when it comes to terror activities within the nation.
"Today we can confirm that we are suspending ... security assistance only to Pakistan at this time until the Pakistani government takes decisive action against groups including the Afghan Taliban and the Haqqani network. We consider them to be destabilizing the region and also targeting U.S. personnel," Nauert said during a news briefing, according to Reuters.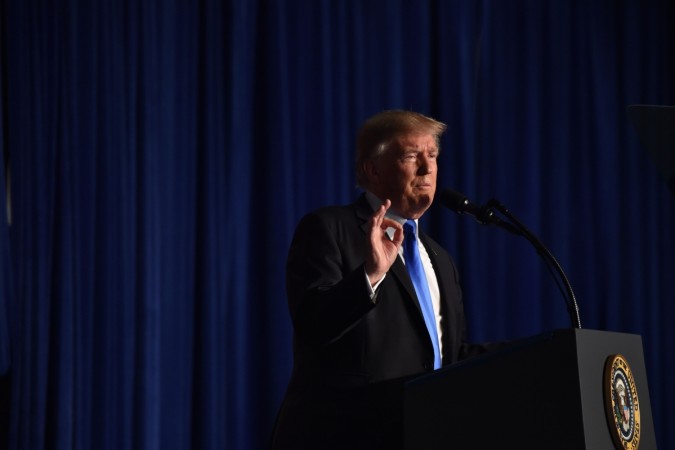 She explained that with this suspension, the US will not provide any military equipment to Islamabad unless required legally. "There may be some exemptions that are made on a case-by-case basis, if they're determined to be critical to national security interests."
Considering relations between the US and Pakistan have soured and Trump has constantly been urging Islamabad to stop providing "safe haven" to terror outfits, cosying up to China seems to be Pakistan's way of telling the US that it has a great relationship with Beijing.