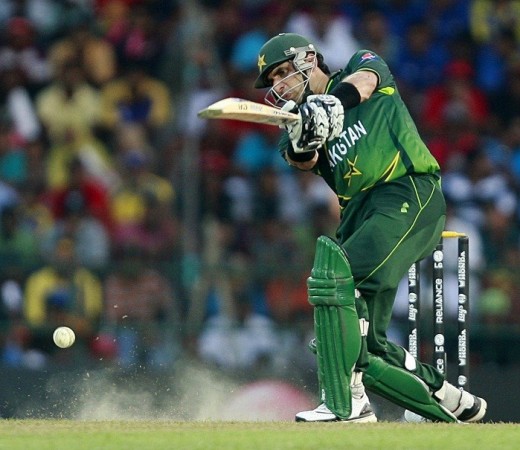 From 18 for the loss of three wickets in just five overs to a decent 260 for five, Pakistan did well to come back in the batting overs, but with less impact as Sri Lanka won the Asia Cup final by five wickets.
While Pakistan were bowling, it was as though there was just one bowler who caused any trouble to Sri Lanka's batting order - Saeed Ajmal who picked up 3 for 26 in his quota of 10 overs. Skipper Misbah-ul-haq called it a one-man-bowling-department after his team's disappointing finals.
"They were just consuming his overs, just blocking him," Misbah said of Sri Lanka's tactics against Saeed Ajmal. "I thought I would take a chance with someone else, to get the wicket. But I think it was a bad day for all the bowlers. They couldn't really put pressure, and you can't win matches with just one bowler. You need to bowl well as a unit.
"We sought early breakthroughs which Saeed Ajmal finally provided us. Bowling too requires partnerships, but none of the bowlers could build that sort of pressure on the batsmen. I think it became easy for them, and they won the game.
"We didn't bowl wicket to wicket, and build pressure. Sri Lankan bowlers did that. It was a slow wicket so you had to bowl straighter. Our lengths were quite short too. And we gave a lot of width too, which made it easy for them," he added.
After Lasith Malinga's first spell, Pakistan couldn't hold ground in the middle, except for Fawad Alam who scored his maiden century. Misbah was positive about his team's display with the bat and he was certain that his team can get their hands on the Twenty20 World Cup.
"There were a lot of positives for us, especially in the batting department," said Misbah. "Ahmed Shehzad is really playing well, Fawad Alam played two very good innings. Shahid Afridi played two excellent innings to finish games. Mohammad Hafeez is in good touch and Umar Akmal also played some fantastic knocks. We also chased well in two games. Before the World Twenty20, the players are in good shape and have good confidence," he said.
Though not part of the World T20 squad himself, Misbah picked the Asian teams as the favourites going in to the tournament that will start on 16 March.
"Sri Lanka is playing very well, Pakistan is also in good form and India are always a tough opponent in these conditions, especially with their batting. So the Asian teams will no doubt be the favourites for the World Twenty20," he added.