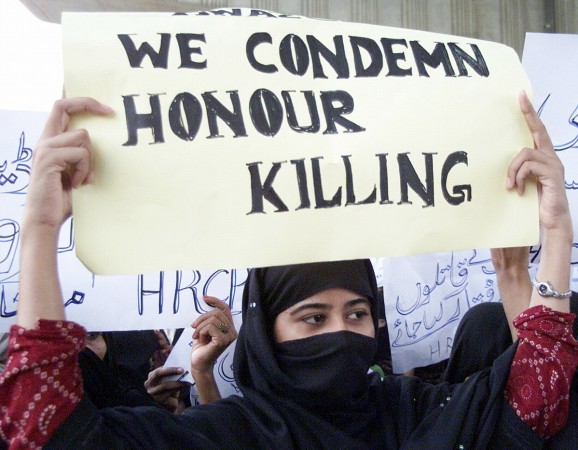 In yet another case of honour killing, a young girl and a man belived to be her lover were reportedly shot dead by the girl's family in the village of Keeranwala located near Mungowal in the Kunjah town of Pakistan's Punjab province.
Dawn News quoted the police as saying that 24-year-old Waqar Naeem, a resident of Baltiar village located in the district of Sialkot, was in a relationship with Moamina Zaman, a resident of Keeranwala village.
Naeem was visiting Moamina's house in secret when her father Zaman saw them in a room. The angry father, along with her brothers, reportedly shot the couple dead.
According to Dawn, Zaman was taken into police custody while the two brothers, Faisal and Rizwan, are absconsding.
The police have launched an investigation after a case was registered against the three suspects under Sections 302/34 of the Pakistan Penal Code following a report submitted by Waqar's brother Dildar Naeem.
He has said the suspects kidnapped his brother and then killed him along with Moamina.
The bodies were taken to Aziz Bhatti Shaheed Teaching Hospital for autopsy.