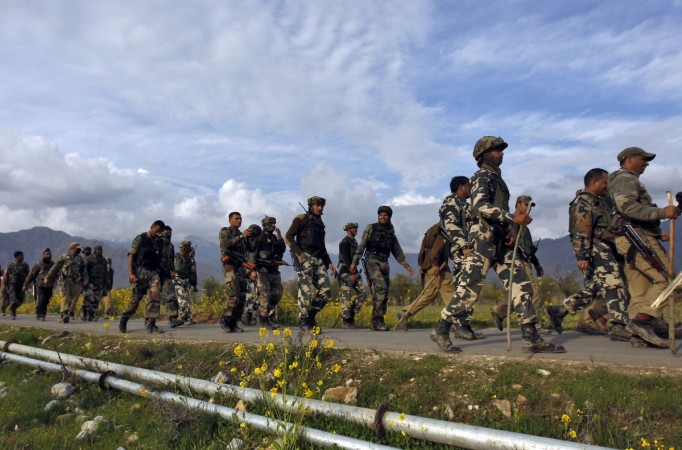 Pakistani troops on Friday released Border Security Force (BSF) jawan Satyasheel Yadav, who was captured after he fell into the Chenab river and was swept away to the Pakistan side of the border on Wednesday.
Yadav, 30, was handed over to BSF battalion commander Varesh Singh by the Pakistani rangers at the zero line at the Octroi post, along the International Border in Jammu & Kashmir's RS Pura sector, according to Press Trust of India.
"I was treated well. They made me comfortable. I was given food. I have no complaints. I am very happy I am going home," NDTV quoted him as saying.
Yadav has reportedly been taken for a medical checkup and for a meeting with the BSF DG, where he will be asked about the interrogation by the Pakistani troops.
It was earlier reported that Pakistani rangers and intelligence agency ISI had asked him about Indian weapons and deployment of border forces.
However, this has not been confirmed by the BSF, who is said to announce a press conference later to talk about the details.
Earlier, Yadav had addressed a press conference in Sialkot, Pakistan and said the rangers treated him better than he expected, and also expressed his happiness for being released today.
On Wednesday, Yadav was on patrolling duty with three other soldiers when his motor boat's engine failed. While the others swam back to the river bank, Yadav could not and was swept away in the strong currents of Chenab to the Sialkot area, from where he was taken to Pakistan army's Markiwalla camp.
"The Pakistani post was close by. I jumped out of the boat with a life jacket on and tried to swim, but couldn't. The Pakistani Rangers took me out, asked me who I was. I told them my name and that I am from the 33rd battalion," Yadav said.