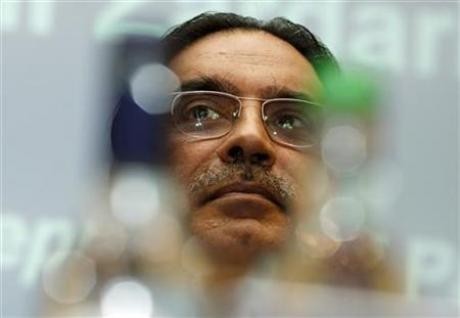 Pakistan will hold the next Presidential elections a month earlier on 6 August. The Election Commission of Pakistan (ECP) announced that the results will be declared on 7 August.
The move is seen to hasten the ouster of incumbent president Asif Ali Zardari, whose five-year term ends on 8 September. The news came as a surprise as the Electoral College, comprising of National Assembly, Senate and four provincial, is incomplete.
"The schedule has been approved by Chief Election Commissioner Fakhrudin G Ibrahim in a special meeting," an Election Commission official told PTI.
According to the schedule, nomination papers by the candidates will be received by the ECP on 24 July and will be scrutinised within two days. The Electoral College will cast votes to elect the new President on 6 August.
After the declaration of the results on 7 August, the new president will take oath of office on 9 September.
Zardari, who is currently on a private visit to Dubai and London, announced that he will not run for a second term.
Khurshid Shah, a senior leader of Zardari's Pakistan People's Party criticised the decision to hold the election earlier than expected. "I don't know why they are doing it before the completion of the Electoral College. The Presidential election can be legally held only after August 22," said Shah.
None of the major parties - the ruling Pakistan Muslim League-Nawaz (PMLN), PPP or Imran Khan's Pakistan Tehreek-e-Insaf (PTI), have announced their candidates so far.
But the PMLN of Prime Minister Nawaz Sharif enjoys an absolute majority in the Electoral College. According to its current strength, the nominee from their party will easily sweep victory at the presidential polls.
Zardari came to power on a wave of public support in 2008 after the assassination of his wife Benazir Bhutto. With recent death threats and a suicide bomb attack at his top security personal he decided to not stand for the next term.