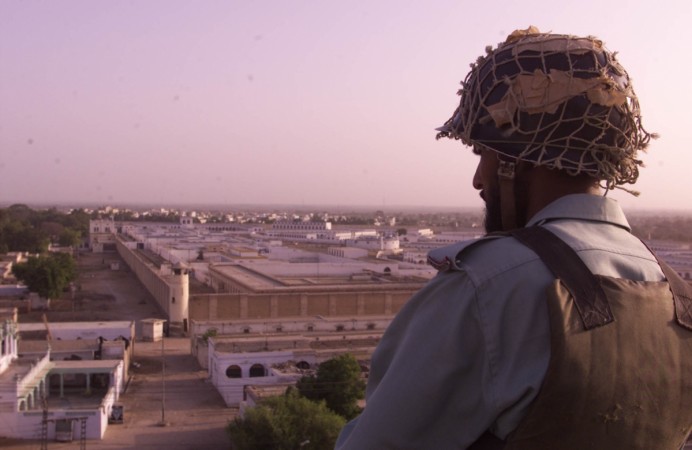 Pakistan has arrested nearly 100 militants from the al-Qaeda and Lashkar-e-Jhangvi (Lej) outfits and foiled a planned jailbreak of the killer of American journalist Daniel Pearl, the military said on Friday. The Pakistani Army also said it had arrested a commander of the al-Qaeda in the Indian Subcontinent (AQIS).
Pakistani forces arrested 97 militants who were behind several deadly attacks on air force bases in the country, army spokesperson Asim Bajwa was quoted by The Express Tribune as saying at a press conference. The militants had also allegedly plotted a jailbreak attempt at the Hyderabad Central Jail, where Khalid Omar Sheikh, the kidnapper and killer of the Wall Street Journal scribe, is being held.
Bajwa said at the conference that more than 12,000 people had been arrested in Karachi since 2013 as part of the armed forces' operation. Of these, about 100 were "hardcore" terrorists, he said. Al-Qaeda and Lashkar-e-Jhangvi were "collaborating" with Tehreek-e-Taliban, the Pakistani wing of the Taliban, Bajwa said.
The Pakistan Army official said the al-Qaeda and LeJ militants had "nearly executed" a jailbreak to set Omar Sheikh free and to kill 35 prisoners at the Hyderbad jail. Sheikh, who had been freed by India in exchange for hostages of a hijacked passenger plane in 2000, had beheaded Daniel Pearl in 2002.
The jailbreak plan was reportedly "90 percent ready for execution" and the militants had created a map of the jail.
"Three terrorists, including a police constable, who helped terrorists make this map, have been apprehended and are being interrogated by intelligence agencies," he said.
The militants were also involved in attacks on the Karachi airport, the ISI base in Sukkur as well as in the assassination of a top police official in Karachi between 2009 and 2015.
Three commanders — AQIS deputy chief Farooq Bhatti and LeJ's Naeem Bokhari and Sabir Khan — were among those arrested, Bajwa said.