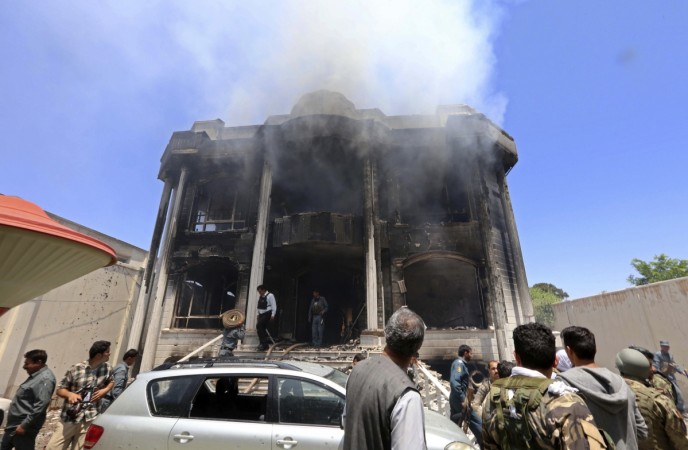 Acknowledging the proxy war that Pakistan has been engaging in to fight India's 'superior' military, a term that was also mentioned by Prime Minister Narendra Modi, the Pentagon has brought to the attention of the US Congress Pakistan's use of militant groups as proxies.
"Afghan - and India - focused militants continue to operate from Pakistan territory to the detriment of Afghan and regional stability. Pakistan uses these proxy forces to hedge against the loss of influence in Afghanistan and to counter India's superior military," the Pentagon told the Congress in its latest report 'Progress Towards Security and Stability in Afghanistan'.
The report cites the terrorist attack on the Indian consulate in Herat in Afghanistan in May, which came just ahead of Modi taking charge as the prime minister.
"In May of this reporting period, the Indian consulate in Herat Province was attacked by a group of four heavily armed militants. The attack came three days prior to the swearing-in of the new Indian Prime Minister, Narendra Modi. Prime Minister Modi is perceived as being close to Hindu nationalist groups, a fact that may have played into the timing of the attack," the Pentagon said.
"In June, the US department of state announced that the terrorist group Lashkar-e-Taiba was responsible for the attack,' it added. LET is a Pakistan-based terror group, closely associated with Hafiz Saeed, who India considers as the mastermind behind the 26/11 terror attacks in Mumbai.
PM Modi had earlier condemned Pakistan's inability to check terrorism and had said that it had lost its ability to fight a "conventional war".
"The neighbouring country has lost the strength to fight a conventional war, but continues to engage in the proxy war of terrorism," Modi said in August during his maiden trip to Leh, adding that more Indian armed forces have been succumbing to acts of terror than war.
Pentagon also suggested that Pakistan's 'relationships' with militant groups is detrimental to regional stability, especially in neighbouring Afghanistan.
"These relationships run counter to Pakistan's public commitment to support Afghan-led reconciliation. Such groups continue to act as the primary irritant in Afghan-Pakistan bilateral relations," the Pentagon said in its 100-page report.
It further said that India continued to root for a stable and secure Afghanistan.
"India and Afghanistan signed a strategic partnership declaration in 2011, which formalised cooperation on governance, economics, commerce, education, public administration, and security and law enforcement," the report said.