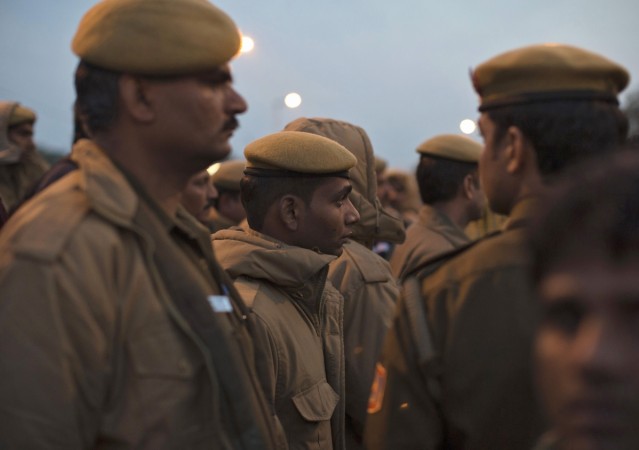 Samajwadi Party's Rajya Sabha MP Munawwar Saleem's personal assistant has been arrested by the Delhi Police in connection with the Pakistan espionage case. A Pakistan High Commission employee was caught in an espionage racket and was expelled from the country on Thursday. Three other people have also been detained in the case.
The PA of the SP Rajya Sabha MP, Farhat, was arrested by the police on Friday night, a senior Crime Branch officer said. He also added that interrogation in the case is currently underway.
The Delhi Police is further investigating the case to find out other members involved in the racket. The police believe that there were other members who were in close contact with the Pakistan High Commission employee Mehmood Akhtar. Akhtar was caught on October 26 while receiving confidential defence documents.
Reports state that two other people, Maulana Ramzan Khan and Subhash Jangir, residents of Nagaur, Rajasthan, have also been arrested with Akhtar.
Pakistan High Commission staffer Mehmood Akhtar produced an Aadhaar card and identified himself as Mehboob Rajput with an address in Old Delhi's Chandni Chowk when Delhi Police arrested him for allegedly spying and stealing documents related to defence on Thursday.
"It looks like there was a big network which helped Akhtar acquire such identification, including an Aadhaar card. We believe there are several people in this network and we are working on some credible leads," Joint Commissioner of Police (Crime) Ravindra Yadav said.
Akhtar allegedly asked his sources in Rajasthan and Gujarat to target men who were in dire need of money.
Ramzan Khan, one of the spies, teaches around 40-50 students at a mosque in Rajasthan's Nagaur district and is also an "Islamic preacher," the Hindu reported. He is also the caretaker of the mosque. He was paid a sum of Rs 2,000 for taking care of the mosque and Rs 3,000 for his role as a teacher, which made him an easy target.