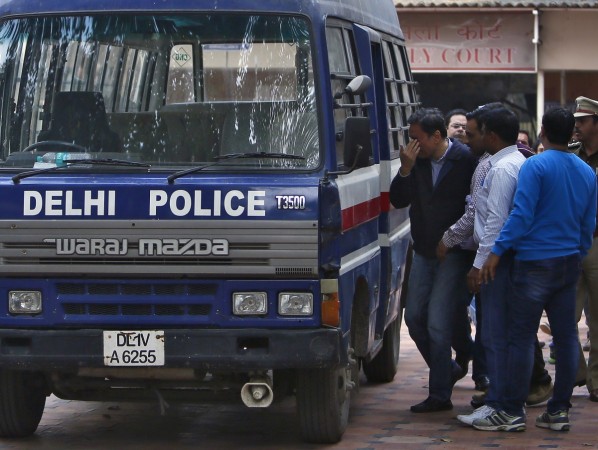 Pakistan High Commission staffer Mehmood Akhtar produced an Aadhaar card and identified himself as Mehboob Rajput with an address in Old Delhi's Chandni Chowk when Delhi Police arrested him for allegedly spying and stealing documents related to defence on Thursday.
The address, as mentioned on the Aadhaar card, is: "2350, Gali Near Madari, Rodgran Mohalla, Chandni Chowk, New Delhi 110006." However, the staffer's house is actually on GB Road located in Delhi's red light area which is almost a kilometre away.
Police said that they couldn't locate Rodgran Mohalla or Gali Near Madari in the Chandni Chowk area.
The address, located on GB Road, is a three-storey residential complex with residents having the same address on their Aadhaar cards, the Indian Express reported.
"On Wednesday evening, a police officer, not from the local police came here. He was carrying an Aadhaar card mentioning the address of this place. But we never saw that person whose photograph was on it," Mohammad Anees, who works as a supplier of stapler pins, told the daily adding that the building, which is home to eight families, belonged to his ancestors.
"The whole address on Akhtar's Aadhar card was correct except for the locality, Chandni Chowk. I have never seen anybody like Akhtar around the house or lanes," Anees added.
According to Delhi Police's Crime Branch, Akhtar forged his ID card from some local tout in the Walled City. However, he did not reveal the exact place from where he got the card during interrogation.
"I never saw any such person. Akhtar does not belong to any member or relative of our family. I am surprised how he got an Aadhaar card mentioning our address," Mohammad Asif, who lives on the third floor of the building, said.
Akhtar has revealed the identities of a few men who assisted him. "It looks like there was a big network which helped Akhtar acquire such identification, including an Aadhaar card. We believe there are several people in this network and we are working on some credible leads," Joint Commissioner of Police (Crime) Ravindra Yadav said.