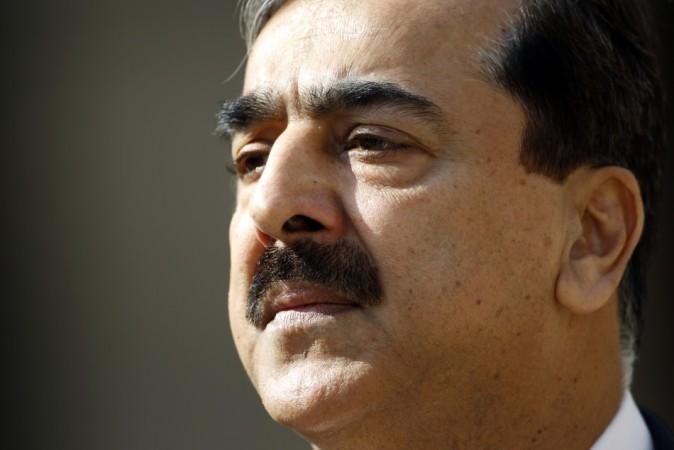 Complying with the Supreme Court orders, the Election Commission of Pakistan on Tuesday issued the notice of "disqualification of Syed Yousaf Raza Gilani from being elected or chosen as a Member of Parliament."
The SC has also directed Pakistan President Asif Ali Zardari to make required arrangements for a fresh poll to choose the new Prime Minister.
"Yousuf Raza Gilani is disqualified from membership of parliament from April 26, the date of his conviction. He has also ceased to be the prime minister of Pakistan," read chief justice Iftikhar Muhammad Chaudhry's order, as reported by Pakistan Tribune.
"The Election Commission shall issue a notice of disqualification and the President is required to take necessary steps to ensure continuation of democratic process," the apex court bench added.
The Pakistan Supreme Court had convicted Gilani in the case of contempt of court for not pursuing any action on corruption charges against President Asif Ali Zardari.
According to a Geo News report, Aitzaz Ahsan, the counsel for former PM Gilani , said he knew about the Supreme Court verdict and hence he refrained from going to court.
President Zardari chaired a meeting on Wednesday in Islamabad following the court's observation on Gilani. As a result, the Pakistan People's Parry (PPP) has reportedly nominated Makhdoom Shahbuddin and Chaudhry Ahmed Mukhtar as the Prime Ministerial candidates. However, there is no official word on it yet.
The PPP has decided not to challenge the SC order, though it has its reservations over the court ruling.
The Supreme Court was pressurising the Pakistan government to reopen graft cases against Zardari and send a letter to Switzerland authorities seeking details related to the case. However, Gilani turned cold feet towards court's directions and refused to look into the graft charges against Zardari.
Gilani contended that it was a long pending case and Zardari had already served eight years of imprisonment in connection with that case. Currently as a President of Pakistan Zardari enjoys full immunity and that cannot be compromised.
Pakistan fugitive and then President Pervez Musharraf issued amnesty under the National Reconciliation Ordinance (NRO) in 2007, to help former Prime Minister Benazir Bhutto and her husband Zardari to return to the nation.
As many as 8,000 people have been benefited by the NRO, including Zardari. In 2009, the NRO, however, was struck down by the Supreme Court as "unconstitutional and illegal."