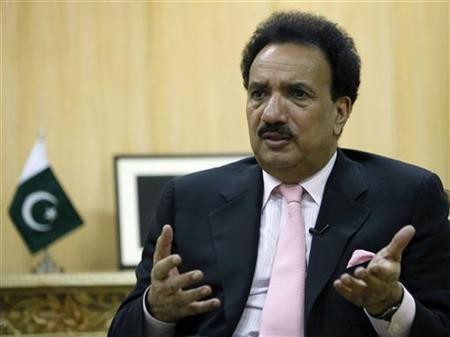 Barely a week after releasing Indian prisoner Surjeet Singh, Pakistan has demanded an apology from India for sending Surjeet to spy on the nation.
While addressing a news conference in London on Sunday, Pakistan Interior Ministry chief Rehman Malik demanded that India should issue an apology for sending Surjeet as a spy to Pakistan.
He also dismissed India's claim that 26/11 Mumbai handlers had set up a control room in Pakistan to give instructions to the attackers for the execution of the 2008 bombings. Malik added that three Indians, including Abu Junda alias Zabiuddin Ansari, were involved in the Mumbai attacks.
Surjeet was sentenced to death during Zia-ul Haq's regime in 1985. He was jailed in Pakistan for more than 31 years on spying charges. But his sentence was commuted to life in 1989 and his jail term ended in 2004. Years later, Pakistani authorities released Surjeet to India from the Kot Lakhpat Jail on June 28.
Surjeet's release was announced earlier on June 27 by Pakistani officials, who in a goof-up first declared that they were releasing alleged Indian spy Sarabjit Singh. Arrested for his involvement in the 1990 bomb blasts in Lahore and Multan, Sarabjit has been languishing in the same jail for the past 22 years.
Several hours after the misconstrued reports were aired on TV channels, the Pakistan president's office clarified that it was not Sarbajit but Surjeet who will be released from the Lahore jail.
While speaking to the reporters after his release, Surjeet admitted that he went to Pakistan as a spy for his country. "No one crosses the border just like that. Someone sends them that's why they go... I was sent by the Army," IBN Live quoted him as saying.
However, the Indian government has denied sending Surjeet to spy on Pakistan. Surjeet is reportedly upset with government's denial and plans to move court to fight for justice and prove that he was indeed a spy.