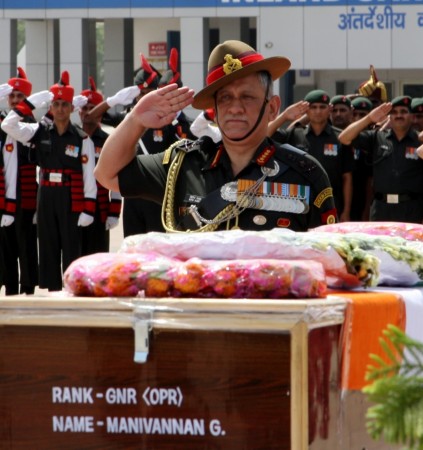 Pakistan on Saturday warned India against venturing into the country while making it clear that their nuclear arsenal was meant to counter threats from the east of their territory.
'No qualms to cross border'

Pakistan's statement comes just a day after Army Chief General Bipin Rawat said that the Indian forces were not only ready to call Pakistan's "nuclear bluff" but also cross the border to carry out any operation if the government asks.
"We will call the (nuclear) bluff of Pakistan. If we will have to really confront the Pakistanis, and a task is given to us, we are not going to say we cannot cross the border because they have nuclear weapons. We will have to call their nuclear bluff," Rawat had told reporters on Wednesday.
Pakistan reacts
However, the Army Chief's remark did not go down well with Pakistan.
Pakistan Army spokesperson Major General Asif Ghafoor warned India that all its misadventures will be reciprocated.
"Well, it's their choice. Should they wish to test our resolve they may try and see it for themselves," Ghafoor was quoted as saying PTV, a state-run broadcaster.
Ghafoor also asserted that their nuclear strength was indeed credible.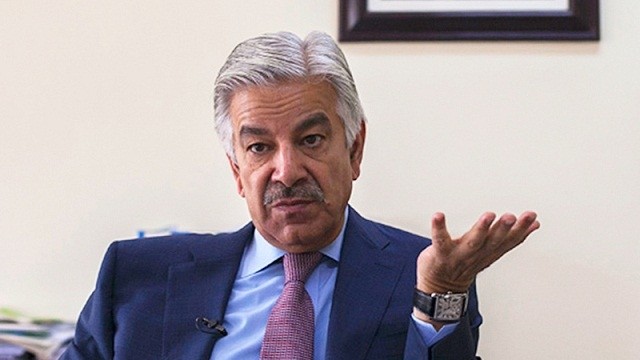 "But we believe it's a weapon of deterrence not a choice. The only thing stopping them is our credible nuclear deterrence as there is no space of war between the two nuclear states," he added.
Pakistan's Foreign Minister also reacted to Rawat's observations and told him that his comments were unbefitting of an army chief.
"Very irresponsible statement by Indian Army Chief, not befitting his office. Amounts to invitation for nuclear encounter. If that is what they desire, they are welcome to test our resolve. The general's doubt would swiftly be removed, inshallah," Khawaja M Asif tweeted.
Even the Spokesperson of the Ministry of Foreign Affairs Dr Mohammad Faisal took to Twitter to echo Asif's points.
"The threatening and irresponsible statement by the Indian Army Chief today is representative of a sinister mindset that has taken hold of India. Pakistan has demonstrated deterrence capability," Asif tweeted.
These are not issues to be taken lightly. There must not be any misadventure based on miscalculation. Pakistan is fully capable of defending itself. 2/2

— Dr Mohammad Faisal (@ForeignOfficePk) January 13, 2018