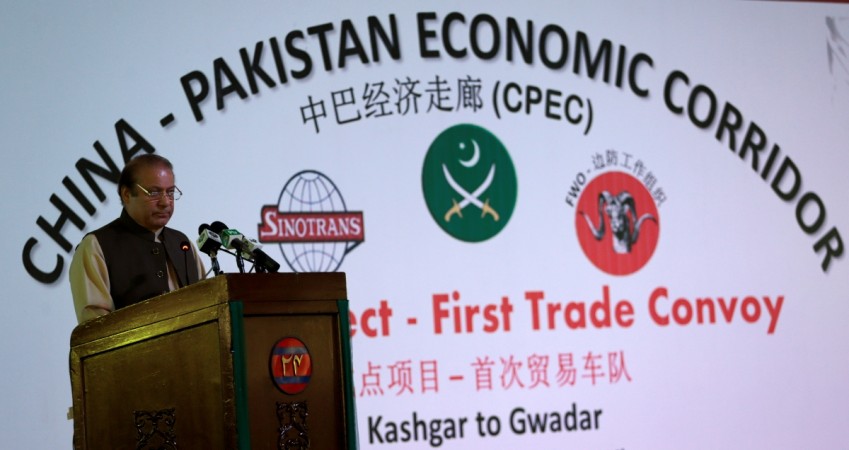 In order to grow its footprints in Afghanistan, China and Pakistan have decided to pace up and extend the $ 50 billion dollars worth China-Pakistan Economic Corridor towards Afghanistan.
The Chinese foreign ministry announced that the decision was taken during the recent visit of Foreign Minister Wang Yi's recent visit to Islamabad. Wang, who is designated as one of China's top diplomat, visited Pakistan from September 7 to 9 where he met the new government led by Imran Khan.
PTI quoted Chinese Foreign Ministry spokesman Geng Shuang saying that "his visit was mainly aimed at exchanging views with the new government and compare notes with Pakistan on cooperation in all areas, thus making our bilateral cooperation to get off under the new circumstances."
Geng said that the two sides have agreed to further extend the China-Pakistan Economic Corridor (CPEC) towards the West to ensure that more people reap the benefits of the development. He further added that "The two sides will advance the CPEC in the light of Pakistan's economic and social development and people's needs. We will identify the pathways and cooperation for the CPEC. We will accelerate the industrial cooperation and the projects of the people's livelihoods and extend the CPEC to the western area and make the people get benefits from it."
India had constantly protested over CPEC -- a flagship project of China's Belt and Road Initiative (BRI) as it traversed through the Pakistan-occupied Kashmir (PoK). Prime Minister Narendra Modi has contested that the development projects cannot be undertaken at a cost of the sovereignty of a nation.
Although there was no clarity on the term "west" used by the two countries, Wang had announced in April during a trilateral meeting that it plans to extend the project in West.
The CPEC is an infrastructure development project originally devised to be a strategic link with highways, rail and pipeline links between China's Xinjiang and Pakistan's Gwadar port. Later, the allegations were made that all the major projects were garnered by Pakistan's dominant Punjab province after which the several projects were extended to the other part of the country.