Just a few days after Pakistan announced at the United Nations General Assembly that it has developed short-range nuclear weapons to counter India's "Cold Start" doctrine — a method adopted by the Indian armed forces to prevent nuclear retaliation from Pakistan in case of war, an Indian Army veteran has claimed that the neighbouring country is reportedly building underground tunnels to store nuclear weapons.
'Pakistan can launch nuclear attack on Delhi in 5 minutes,' says disgraced Pak nuclear scientist AQ Khan
In an article for The Print, Colonel Vinayak Bhat (retired) said that Pakistan is constructing underground tunnels in Mianwali district. The tunnels are located 750 km from India's capital New Delhi and 1,500 km from Mumbai. However, whether or not this poses a threat to India is yet not known.
Features of the tunnels
The interconnected tunnels are 10 metres in height and width. They have separate entry and exit gates.
The retired Indian Army officer also stated that the underground tunnels are connected to wide roads, apparently to facilitate the smooth transportation of transporter erector launchers from where nuclear missiles are fired.
Bhat said that the area where the tunnels are being constructed has been cordoned off. Heavy fences have been erected to prevent any harm to the site.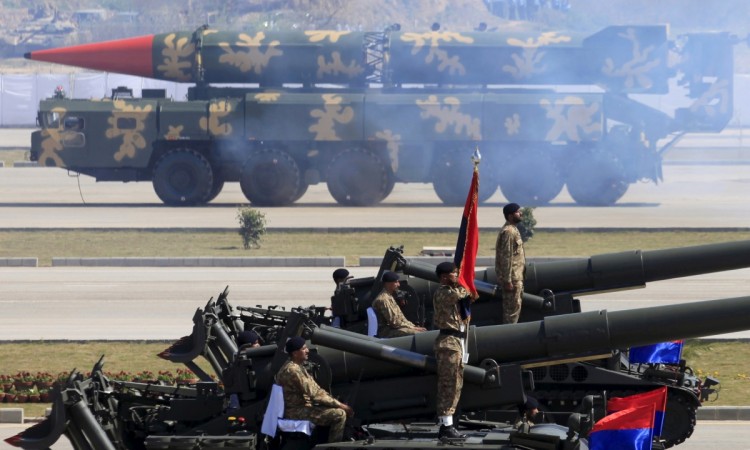 Each of the underground tunnels is reportedly capable of storing 12-24 nuclear weapons at a time.
"The pace of construction indicates that possibly a small group of specialised engineers and construction staff has been working on this project permanently. The slow speed is suggestive of construction under the aegis of Frontier Works Organisation or FWO of the Pakistan Army," said Bhat.
The colonel, who is a military intelligence veteran of the Indian Army and an expert in satellite imagery analysis said that India needs to monitor this site frequently.
In fact, he added that the construction site needs to be added to the list of 'Priority-I' targets.
Pakistan's nuclear power
Moderator David Sanger of the UNGA had said earlier said that Pakistan has the fastest-growing nuclear arsenal in the world. It has reportedly built a stock of 140 nuclear weapons.
The Federation of American Scientists (FAS) had said in the latter part of September that Pakistan has stored its nuclear arsenal at nine different locations across the country.
Back then, nuclear weapon expert Hans Kristensen had told the Times of India that since Pakistan is building a short-range sub-strategic nuclear arsenal, the warheads are likely to be dispersed to regional storage sites, from where they would be assembled to the launcher bases.
However, this is not the first time underground tunnels have been commissioned by Pakistan.
On September 30, security forces detected a 14-foot-long tunnel dug from the Pakistan side across the international border in the Jammu district of Jammu and Kashmir.
The tunnel, from which the Border Security Force (BSF) personnel is said to have recovered war-like stores, was found a day after its field commanders and those of Pakistan Rangers held a flag meeting in which it was mutually agreed that peace and tranquillity would be maintained on the international border by both sides.