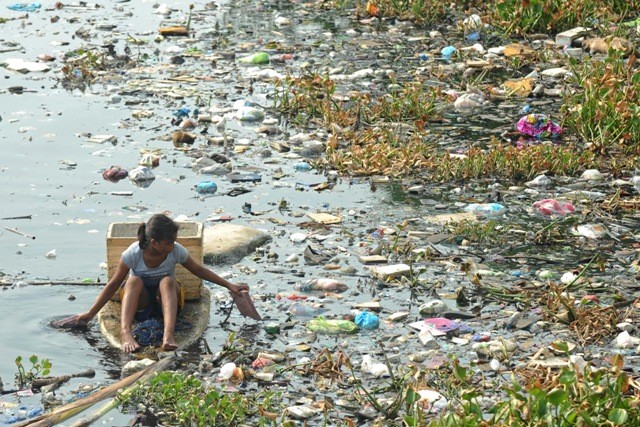 A deadly 'brain-eating' disease has struck Pakistan's Sindh province, particularly the city of Karachi. The disease, caused by Naegleria Fowleri amoeba, has reportedly claimed 10 human lives in three months.
Naegleria fowleri is a deadly amoeba that usually infects people after entering one's brains through the nose. It destroys the brain tissues.
The amoeba can be present in unclean fresh water sources, such as ponds or lakes, but can also grow in hot water heaters and pipes.
The most recent death from Naegleria in the Sindh province was of 23-year-old Owais, who died of the disease on 3 July, The Express Tribune reported.
The first case of death from the 'brain-eating' disease this year was of an 18-year-old girl at a private hiospital in Karachi.
Since then, the Sindh health department has asked its officials to educate locals about the disease and test samples from water reservoirs, according to the Dawn.
Locals are alarmed by the recent deaths, which come a year after the 'brain-eating' disease had killed 14 people in Sindh with most of the cases being reported in Karachi.
"There have been deaths due to Naegleria in Karachi at an alarming rate recently. There is a lot of fear among citizens because of this, as the government has not done anything for its prevention," Wajahat Kazmi, a Karachi-based journalist, told IBTimes India.
Once the Naegleria fowleri amoeba enters the human brains through the nasal cavity, it brings about a disease called primary amebic meningoencephalitis (PAM), which is essentially a brain infection where the brain tissues are destroyed, according to the Centers for Disease Control and Prevention.
The symptoms of the disease include headache, fever and nausea. It can also cause stiff neck, confusion, lack of attention, loss of balance, seizures and hallucinations.
The disease finally leads to brain-swelling and death about five days from when the symptoms are seen, according to the CDCP.
Last month, an American woman had fallen victim to the same brain-eating parasite in California, according to a report.