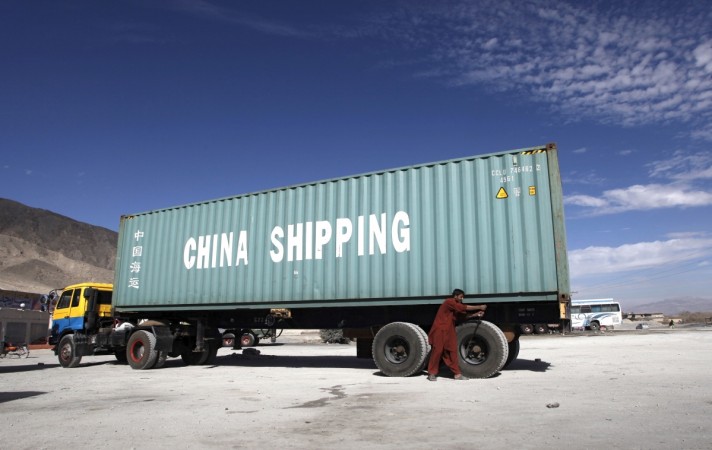 The Pakistani Army Tuesday accused India of attempting to "destabilise" Pakistan and the $46 billion China Pakistan Economic Corridor (CPEC) project, which the country's military chief Raheel Sharif described as "a corridor of peace and prosperity." He said cargo will be transported from China to Pakistan's coastal town of Gwadar by this year.
Sharif's comments came during his address at the seminar on China Pakistan Economic Corridor (CPEC) in Gwadar in the restive Balochistan province Tuesday.
"Wide appreciation by world powers for CPEC's potential also raised many eye brows by those competing for influence in the region," Sharif said, according to the Pakistan army spokesperson Asim Bajwa's Twitter account.
"Hostile intelligence agencies [are] averse to this grand project. Specially Indian intelligence agency RAW is blatantly involved in destabilising Pakistan," Sharif said. He added 675 kms of roads had been completed in under two years as part of the project and cited the role of army engineers in infrastructure development.
Calling the economic corridor a "reflection of Pak-China friendship," Sharif said the Pakistani Army will provide security to the CPEC as a "national undertaking."
"The CPEC is a deep manifestation of the time-tested relations between China and Pakistan. But there are foreign forces who, realising the potential of CPEC and wanting an influential role in the region, are working to destabilise Pakistan and the project," he said.
The Pakistan Army chief also hit out at India's Research and Analysis Wing (RAW), claiming the intelligence agency was involved in destabilising Pakistan.
"I would like to make a special reference to Indian intelligence agency RAW that is blatantly involved in destabilising Pakistan. Let me make it clear that we will not allow anyone to create impediments and turbulence in any part of Pakistan. Therefore, it is important for all to leave behind confrontation and focus on cooperation," Sharif said. Pakistan has frequently accused RAW of involvement in Pakistan, and recently arrested an Indian national accused of "spying" for the agency.
The Chinese operator of the Gwadar deep-water port told Reuters Tuesday the "port will be (at) full operation by the end of this year" and that it will process "at least one million tons of material."
The China-Pakistan Economic Corridor has created tension in the region, especially since the route is likely to pass through the Gilgit-Baltistan region, which is seen as a disputed territory with India.
In fact, China itself raised concerns over the route earlier this year. A senior Chinese official had said "China cannot afford to invest billions of dollars on a road that passes through a disputed territory," according to Hindustan Times.