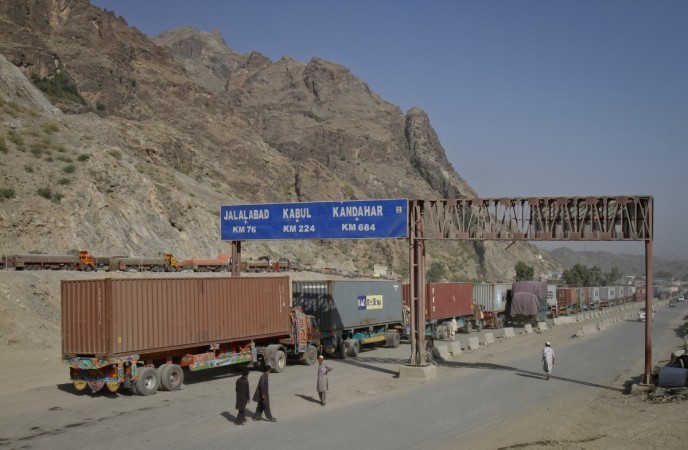 Tensions over fencing disputes along the Torkham border crossing between Pakistan and Afghanistan have led to both sides deploying tanks and troops in the region in recent days. The border has remained closed for the last three days due to tensions, leaving thousands stranded on both sides, according to local media.
The dispute began when Pakistan started fencing some parts of the border to prevent illegal crossings, but Afghanistan objected to the move. Negotiators from both sides reportedly held a meeting to resolve the issue on Friday, but were unable to break the deadlock.
"Afghan defence and interior ministry officials held talks with a Pakistani delegation to solve the Torkham problem, but the talks ended without any result and the border is still closed," Omar Zakhliwal, the Afghan Ambassador in Islamabad, told the Express Tribune on Friday.
Afghanistan reportedly reinforced security forces along the border, prompting Pakistan to send tanks and troops in armoured carriers to the Torkham border, Dawn reported. Tensions heightened between the neighbouring countries when Afghan border security forces prevented Pakistani security forces from installing barbed wire fences along the border this week.
However, it is not just the Torkham border where tensions have risen over border disputes between Pakistan and Afghanistan. Clashes and firing have also been reported along other parts of the 2,250km Pakistan-Afghanistan border, also known as the Durand Line, as well as at the Goshta district of Afghanistan's Nangarhar province in recent months, according to Khaama Press.
According to Al Jazeera, among the vehicles stranded at the border include those carrying supplies for the NATO forces in Afghanistan.