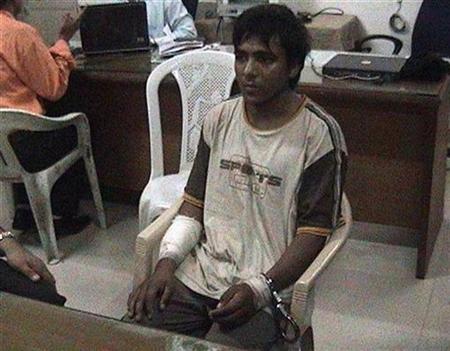 Reacting to the Supreme Court order of upholding the death penalty for 26/11 Mumbai attack lone convict Ajmal Kasab, Interior Minister Rehman Malik Pakistan said that it respects the order of the court irrespective of the country.
"This is the decision by a court and therefore, I am nobody to say why they have done it. The court must have had some reason to do it. Hence, I think, whether it is a Pakistani court or Indian, we should respect its judgment."
However, there are people in Pakistan who believe that the Mumbai attacker has not been given a fair trial in India. According to a Yahoo news report, a journalist in Pakistan said that the trial should have been happened in his country rather than in India.
Meanwhile, the political parties in the country have welcomed the decision of the court and also demanded the quick execution of the verdict. On Wednesday, the Supreme Court of India rejected the Kasab's plea and upheld the decision of Mumbai court to give the death punishment. Kasab's plea was denied on the grounds of court's observation that he waged war against the country.
In a recent development, Prime Minister Manmohan Singh is likely to meet Pakistan President Asif Ali Zardari on the sidelines of the Non-Aligned Movement (NAM) summit. It is said that the meeting may raise the talk over Supreme court decision too.
Meanwhile, Hindustan times reported that Kasab is yet to know his fate sealed by the top court as the delivery of the hard copies of the order may take another two days to reach him.