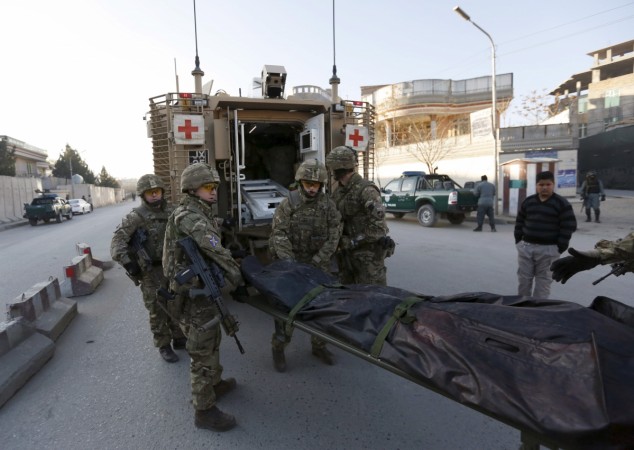 A suicide attack targeting security forces in Pakistan on Saturday killed eight and injured 20.
The suicide bomber, riding a bicycle, blew himself up next to the vehicle carrying paramilitary Frontier Corps in Quetta, the capital of Baluchistan province.
The attack took place at a busy market area causing many civilian injuries.
The attack killed six civilians and two security personnel, government spokesman Anwar Kakar told Associated Press.
"We can not ascertain right now whether it was an improvised explosive device or a suicide attack," Hindustan Times quoted Akbar Durranim, the provincial home secretary, as saying.
Frontier Corps convoy was the target of the attack, said Mohammad Khurasani, the spokesperson for Taliban, while claiming responsibility for the attacks.
Rescue teams have arrived at the spot.
Recently, a large-scale attack was carried out on the Bacha Khan University in Pakistan. A faction of Taliban had claimed responsibility for it, saying that more academic institutions will be targetted in the future.