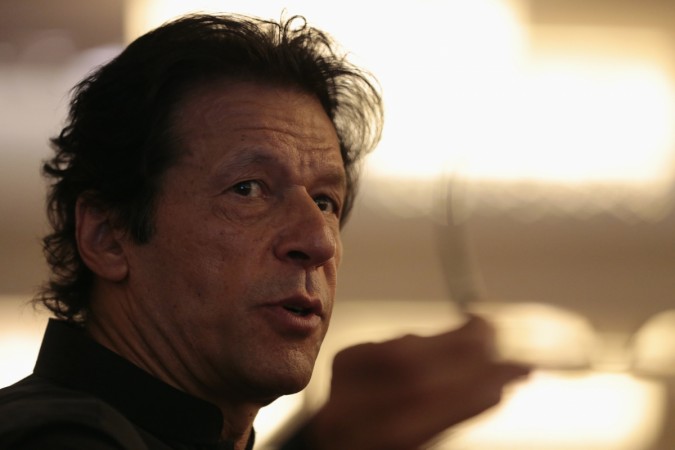 As the political situation in Pakistan continues to flare up, the Pakistan Supreme Court has ordered Opposition leader Imran Khan and cleric Tahir ul-Qadri, both of whom had called for massive protests against the Sharif government, to appear in court on Thursday.
"We would like to give notice to all respondents for tomorrow," chief justice Nasir ul-Mulk was quoted saying by Reuters on Wednesday, in response to a petition filed against the two leaders for their call for protests.
While Khan had threatened to storm into Prime Minister Nawaz Sharif's house on Wednesday if he did not resign, Qadri had asked his supports to blockade the parliament and "kidnap MPs".
Sharif was inside the parliament when it was surrounded by protestors, but he exited through a back route, according to news reports.
This is the first time that the Pakistani judiciary intervened in the chaotic situation that has prevailed over the last five days. The Supreme Court can declare an interest in any case or accept and investigate a complaint from any petitioner, according to Reuters. They can also charge those who question their decisions with contempt of court.
Both leaders have been calling for Sharif's resignation, and Khan is demanding a re-election claiming that the elections held last year, in which his party, Pakistan Tehreek-e-Insaf, lost heavily to Sharif's, were rigged.
Allegations of corruption and political inaction are rife against Sharif and the leaders have fueled public anger against the government to hold protests with thousands of people coming on to the streets.
Protestors had stormed into the Red Zone, which houses all of Pakistan's important buildings, including the Parliament, the Prime Minister's Office and the Supreme Court, on Tuesday.
The chaos in the state raised speculations of the Pakistani Army once again going in for a coup to topple the Sharif government.
However, the army has assured the government that there will be "no coup" but the government would have to "share space with the army".