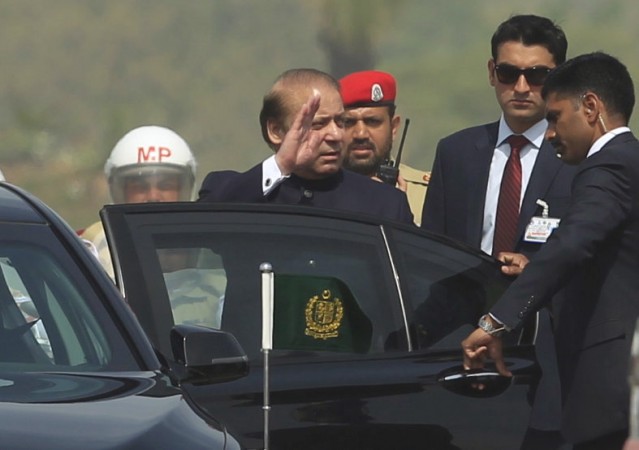 Pakistani Prime Minister Nawaz Sharif is reportedly set to travel to Turkey on Saturday for a personal visit so as to seek help from Turkish President Recep Tayyip Erdogan on dealing with opposition within the country, as the former continues to face calls for stepping down over his name embroiled in the Panama Papers scandal.
According to Pakistan's the Express Tribune, Sharif has "long admired Erdogan's tactics in dealing with his country's dominating army and wants to implement similar strategies on his home soil." Erdogan is known for clamping down on opposition and critics, jailing journalists and now has even been accused of a "coup" in ousting Turkish Prime Minister Ahmet Davutoglu to get more political control, according to Reuters.
Sharif has been facing mounting pressure ever since the Panama Papaers named three of his four children as owners of offshore companies.
"Prime Minister Nawaz Sharif will depart on Saturday for a day-long personal visit to meet Turkish President Recep Erdogan," sources told the newspaper.
Sharif was among the several world leaders to have been caught in the storm following the leak of documents from Panama-based law firm Mossack Fonseca last month, which forced Iceland's prime minister to step down following protests and also led British Prime Minister David Cameron to be cornered by opposition.
Growing opposition against Sharif had even reportedly led Pakistani Army chief Raheel Sharif to hold a closed-door meeting with the prime minister during which he reportedly asked the former to urgently resolve the issue.