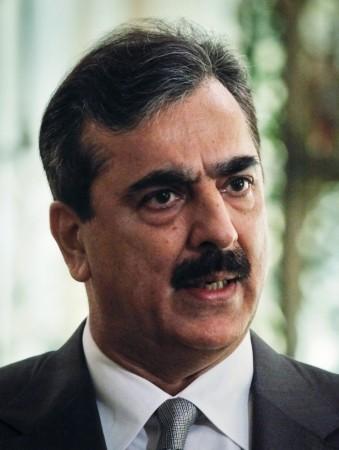 Pakistan's Supreme Court on Thursday gave Prime Minister Yusuf Raza Gilani a symbolic sentence after he was found guilty of contempt of court for refusing to reopen corruption cases against President Asif Ali Zardari.
The seven-judge bench headed by Justice Nasir-ul-Mulk announced the verdict on Thursday, sentencing the 56-year-old PM to a symbolic sentence till the 'rising of the court' or the completion of the hearing.
"For reasons to be recorded later, the prime minister is found guilty of contempt for wilfully flouting the direction of the Supreme Court," said Justice Nasir-ul-Mulk.
Yusuf Raza Gilani is the first prime minister in Pakistan to be convicted by a court while in office. He could face up to six months imprisonment and loss of office but the Supreme Court sentenced him to just symbolic detention though he was found guilty of contempt of court.
The verdict of the court has now cast doubt on whether Gilani will continue to hold the post or the quit following his "symbolic" detention, though it lasted only for a few minutes.
Yusuf Raza Gilani appeared before the apex court amidst tight security. Over 2,000 security personnel were deployed in the vicinity of the court and helicopters were mounted for aerial surveillance.
The PM was pulled up by the court for refusing to obey its order to sought Swiss authorities to re-open money laundering cases against President Asif Ali Zardari. Gilani refused to re-open the cases arguing that he has immunity as the head of state.
"I think what they've done is taken it from the legal arena and chucked it into the political arena," Reuters quoted Cyril Almeida, a prominent columnist for the Dawn daily newspaper, as saying.
"There will be massive pressure from the opposition, the media, from civil society, saying 'He's been convicted for flouting the letter of the law and he should go home,'" he added. "There will be a lot of pressure for him to resign."
(With Inputs from Reuters)