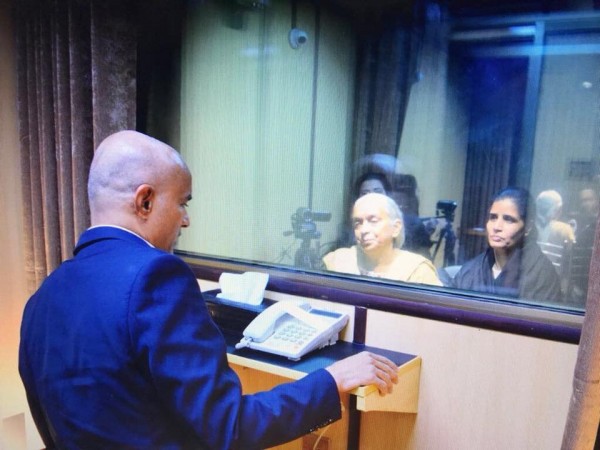 Even as India continued to protest against the treatment meted out to the family of Kulbhushan Jadhav by the Pakistan government, when they went to meet him in Islamabad on December 25, it has now come to light that that the media of the neighbouring country has referred to the Indian prisoner's mother as "qatil ki maa" (murderer's mother).
Made to change clothes, shoes confiscated; MEA reveals how Pakistan mistreated Kulbhushan's kin
Insults levelled by Pak media
As if asking Kulbhushan's mother Avanti Jadhav and wife Chetna Jadhav to change their clothes and even remove their mangalsutra and bindi was not enough, the duo were also heckled and intimidated by journalists present outside the Pakistan Foreign Office in Islamabad.
As per a video tweeted by ANI, journalists can be heard calling Kulbhushan a "qatil bete".
#WATCH Islamabad: Pakistani journalists heckle & harass #KulbhushanJadhav's mother & wife after their meeting with him, shout, 'aapke patidev ne hazaron begunah Pakistaniyo ke khoon se Holi kheli ispar kya kahengi?' & 'aapke kya jazbaat hain apne kaatil bete se milne ke baad?' pic.twitter.com/MUYjPmHY6F

— ANI (@ANI) December 26, 2017
To add to their agony, India Today's sources said that, Chetna and Avanti were purposely made tto wait in their car, so that the journalists could heckle them.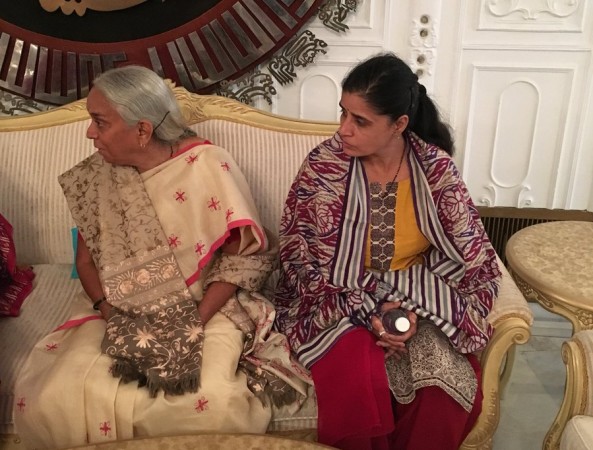 The harassment by the media is one of the few agreements that Pakistan did not stick to.
In fact on December 25 morning, Pakistani media reports had said that Kulbhushan's kin were not allowed to talk to the media. However, the same was not abided by the neighbouring country's journalists.
"This included the Pakistani press, which was allowed on multiple occasions to approach the family members closely and harass them. Also false and motivated accusations were raised against Jadhav. This was despite a clear agreement between the two countries that the media would not be allowed close access," Raveesh Kumar, spokesperson for India's ministry of external affairs pointed out on Tuesday.
India, Pak tensions flare up
Avanti had also said that apart from not being allowed to converse with her son in their mother tongue Marathi, she was also not allowed to give him gifts which she had brought.
All the above disregard and cultural insensitivities has spiked tensions between India and Pakistan. To add on to it, the killing of three Pakistani soldiers by Indian troops who crossed the Line of Control (LoC) is also being frowned upon by Pakistan, which means that the relations between the two countries are further frayed.