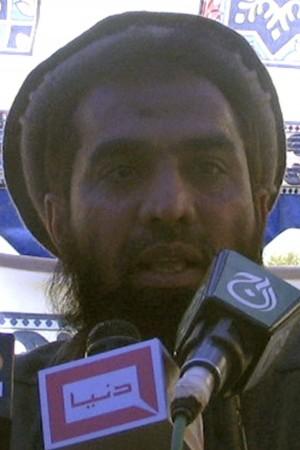 The Pakistani government has moved the Supreme Court challenging the bail granted to 26/11 mastermind Zaki-ur-Rehman Lakhvi by an anti-terror court.
Islamabad Anti-Terrorism Court Judge Kausar Abbas Zaidi had granted Lakhvi conditional bail citing that there wasn't enough evidence against him in the 26/11 terror attack in Mumbai in 20018, which had killed 166 people.
But the Pak government kept him detention for three months in Adiala Jail in Rawalpindi under Public Maintenance Order.
Following this, Lakhvi's counsel Raja Rizwan Abbasi challenged the detention order in Islamabad High Court.
The HC heard his plea on 29 December and suspended the detention order. He was to be released on Tuesday after he submitted ₹1 million surety bond the previous night.
However, Pak authorities detained Lakhvi once again in a different case and he was arrested shortly before his release from the jail. He has been detained in a six-year-old alleged kidnapping of an Afghan national.
On Monday, Khan registered an FIR at an Islamabad police station claiming Lakhvi had kidnapped him six years ago.
Lakhvi has challenged the detention, claiming he has been implicated in a false case under India's pressure.
"Lakhvi has filed an application in the district and sessions court against implicating him in a false and fabricated FIR," Lakhvi's counsel told PTI.
"The FIR has (a) ghost character (abducted person) as well as carrying a concocted story to keep my client behind the bars," he added.
Pakistan took a stern decision against Lakhvi's bail after India summoned High Commissioner Abdul Basit on Monday to lodge protest against the court order suspending Lakhvi's detention.