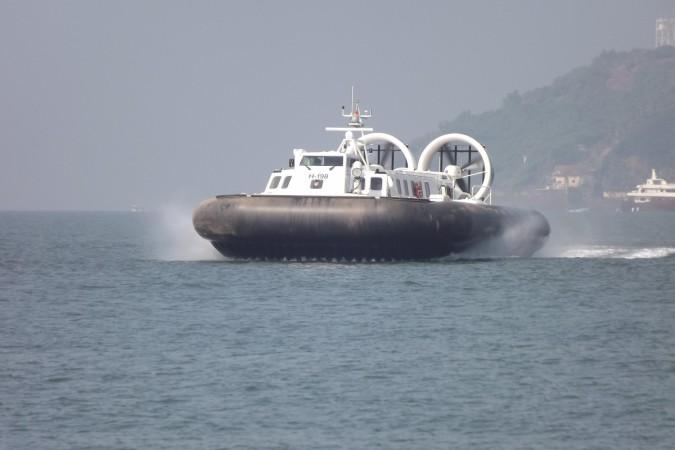 Foiling a terror attack bid, the Indian Coast Guard intercepted a Pakistani fishing vessel 350 nautical miles off the coast of Porbandar, Gujarat, on Friday.
The vessel was hailed and asked to identify itself, but it sped away. It was chased for an hour by the Coast Guard ships after which it blew up. The Coast Guard has confirmed that the boat carried terror operatives. "No doubt the crew of the boat were terror operatives," Coast Guard officials told Times Now.
Four people were suspected to have been on board the vessel, reports NDTV.
According to a defence ministry statement, "Hot pursuit continued for nearly one hour, and the Coast Guard ship managed to stop the fishing boat after firing warning shots."
"Four persons were seen on the boat who disregarded all warnings by the Coast Guard ship to stop and cooperate with investigation," the statement added.
The suspicious crew then hid themselves below the deck and set the vessel on fire, resulting in an explosion and a major fire.
"Due to darkness, bad weather and strong winds, the boat and persons on board could not be saved or recovered. The boat burnt and sank in the same position in early hours of Jan 1," the statement concluded.
The Coast Guard was conducting operations for the past few days, and according to sources the vessel was on its way from Keti Bunder in Karachi, Pakistan, for an illicit transaction in the Arabian Sea.
(With inputs from IANS)