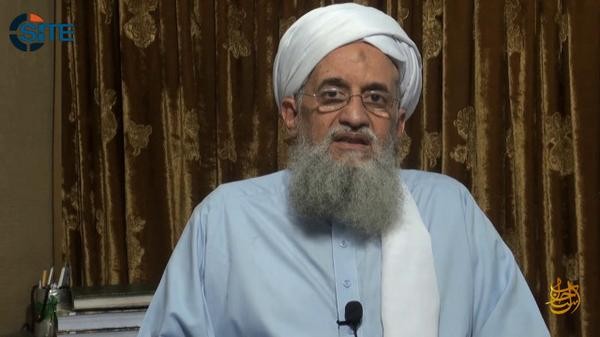 Even while suspicions were rife within Indian intelligence agencies of the alleged role of Pakistan's Inter-State Intelligence (ISI) in Al Qaeda's new terror wing in the Indian subcontinent, a senior US official and a former Obama advisor has unequivocally cited the complicity of the IS and the Pakistan Army.
Bruce Riedel, a former CIA analyst and National Security Council official for South Asia, has said that there is "no doubt" that the announcement of a terror wing of the Al Qaeda in the Indian subcontinent was backed by the ISI.
"The domestic politics of Pakistan are central to this drama, and to this threat. Zawahiri made the tape in his hideout in Pakistan, no doubt, and many Indians suspect the ISI is helping to protect him. ," Riedel wrote in his column in The Daily Beast. "In short, the Pakistani army and its ISI spies are once again playing with fire — with India, the LeT and Kashmir — in order to secure domestic gains against their civilian leaders."
The Intelligence Bureau, which has been investigating the video, has also reportedly suspected that it was ISI that nudged Al Qaeda to issue a video, in which Qaeda leader Ayman al Zawahiri said that the group would "raise the flag of jihad in the Indian subcontinent."
Riedel has also warned the Indian government to take the threat "very seriously", stating that this could be a direct attack on Prime Minister Narendra Modi.
"This video, the first from (al-Qaeda leader Ayman Al-) Zawahiri this year, should be taken very seriously. Al-Qaeda wants to portray Prime Minister Modi as an enemy of Islam," he said, adding that the attacks on Indian consulate in Herat in Afghanistan was carried out by LeT, which is "very close to ISI".
"LeT is very close to the Pakistani military's Inter Services Intelligence Directorate or ISI. LeT would not have taken such a highly provocative action without at least some advance nod from the Pakistani spies in the ISI and the generals who command them", he said.
The counter-terror expert also gave a loaded forewarning to Pakistan, saying, "The United States should consider a unilateral step if another attack occurs, threatening to place Pakistan on the State Department list of states sponsoring terrorism. America would treat Pakistan as a pariah like North Korea".