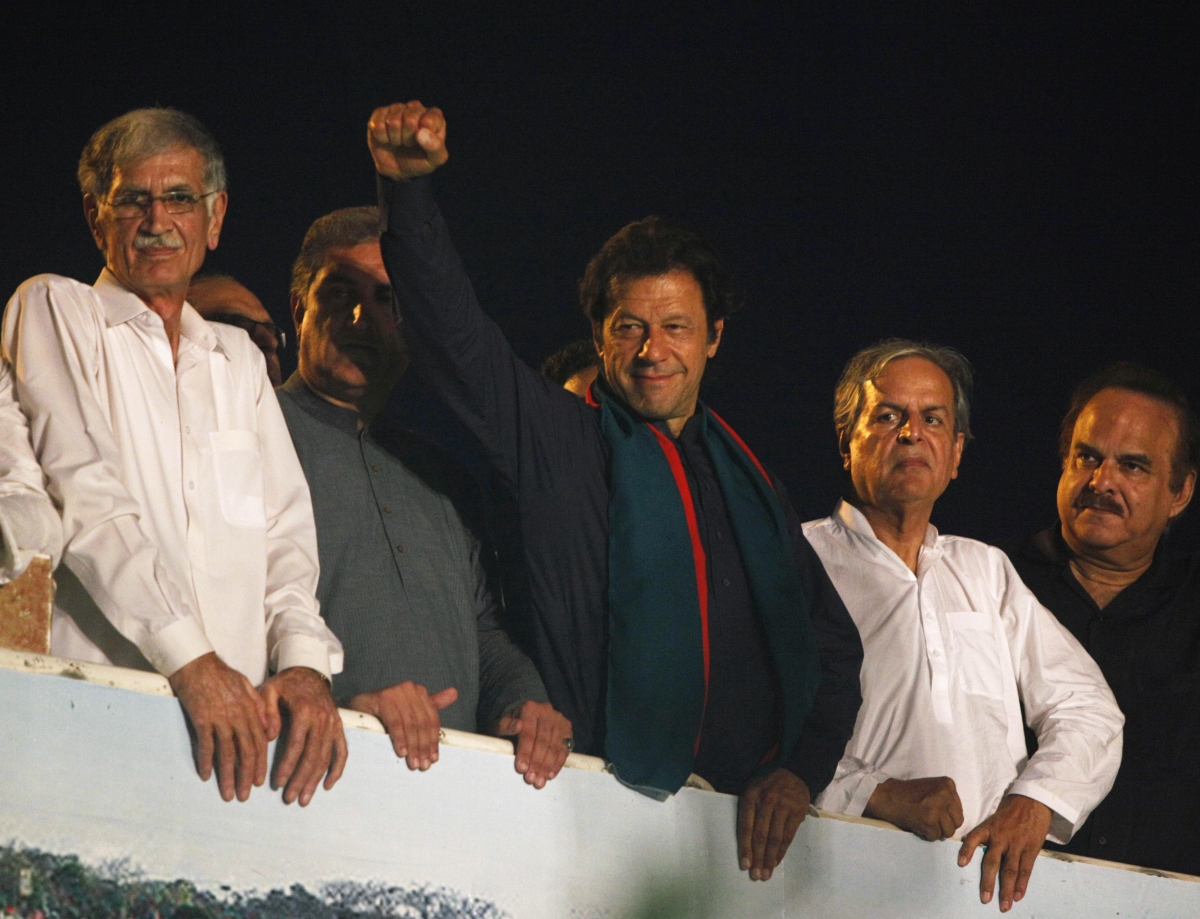 2photos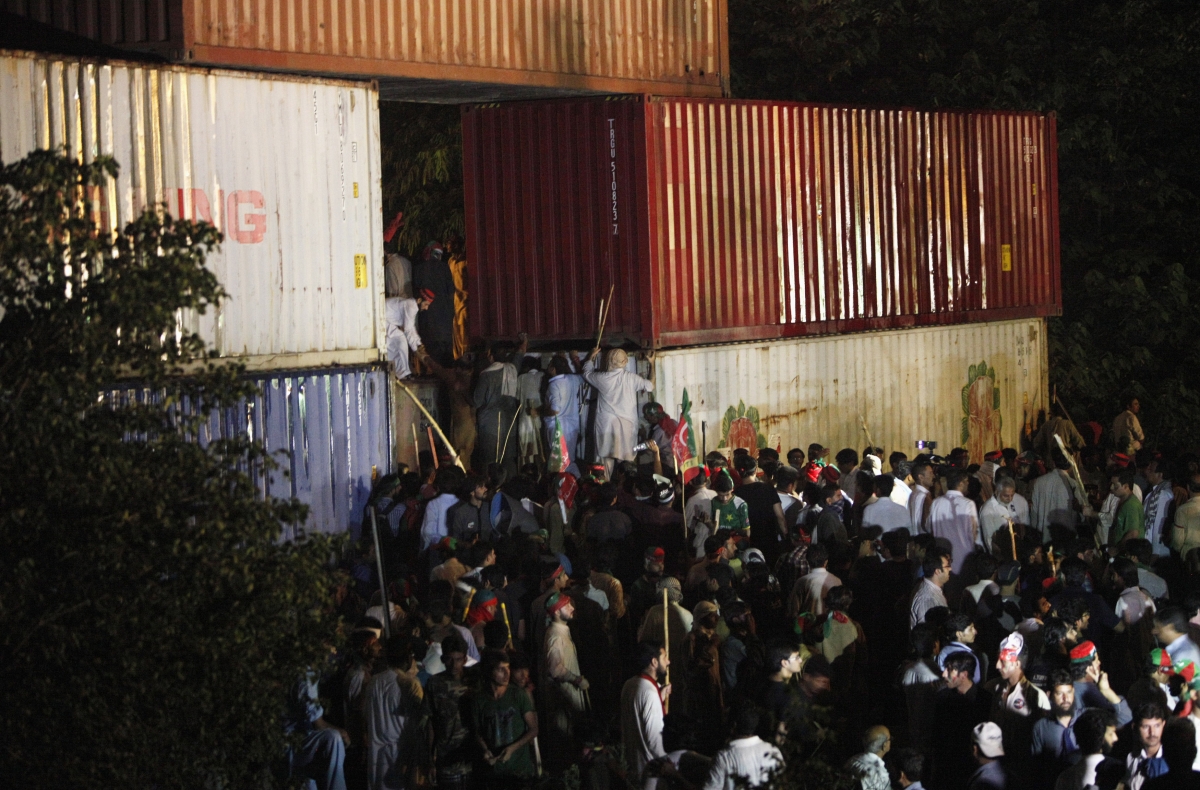 To end the anti-government protest, Imran Khan's party Pakistan Tehreek-i-Insaf (PTI) has on Wednesday agreed upon negotiating their conditions, which is to be tabled in a meeting with the government.
"We discussed amongst ourselves that if it comes to talks what our position will be... The aim is to come out of this deadlock. We wish that the govt had seriously considered our demands," PTI's Shah Mehmood Qureshi told Dawn News.
PTi is going to put up six conditions before Prime Minister Nawaz Sharif's government to end the protest.
"Our strategy is clear, we want to strengthen democracy and not derail it as opposed to the impression that is being given. Our line is clear — we want to remain peaceful," he said.
Refusing to step down from his post, Sharif had reportedly said he is open to hold talks to sort out the issues but he is not ready to resign.
Politician and PML-N leader too mentioned in a tweet today that Sharif has decided to meet Khan.
It has been decided PM will meet Imran Khan for the sake of country, Despite of language which Khan Shb used against him

— Khawaja Saad Rafique (@KhSaad_Rafique) August 20, 2014
Earlier, Khan, who is rigid on bringing down Sharif and his party Pakistan Muslim League (N) (PML-N), had given until Wednesday for him to resign from PM's post, defying which he threatened to break into Sharif's official residence.
While cleric Tahir-ul-Qadri had on Wednesday asked his followers to not allow the Parliamentarians to leave the building until Sharif gives in his resignation before the set deadline.
The anti-government protesters was led by PTI chairman Khan and Qadri, who invaded Islamabad's political and diplomatic area, Red Zone, on Tuesday.
At midnight thousands of their supporters staged protest in front of the Parliament and demanded Sharif's resignation.
"We will protest in front of the Parliament, we will not enter inside but will stage such a big crowd that people will forget Tahrir Square," NDTV quoted Khan as saying.
Trying to bring out revolution, Khan invaded the political zone along with thousands of his supporters, with the promise to bring down Sharif, who he claimed to have rigged the 2013 election to win the Prime Ministerial position.
"I'm coming! I'm coming to hold you accountable!," Khan said while entering the red zone. "Promise me, if something were to happen to me, you will take revenge from Nawaz Sharif," he told his supporters.
The protesters while forcefully entering the political zone used cranes to move away shipping containers and cut down barbed wires with bolt cutters.
On the orders of PM, security was tightened at the entrance to the red zone, and barbed wires and shipping containers were used to block the way into the area. Thousands of paramilitary forces and police were deployed to guard the official buildings in the area and to restrain the protesters from invading red zone.
There were minimal resistance from the forces as they were ordered not to attack protesters or use arms and weapons on them because the crowd had children and women in the front.
"They have women and children with them. So the government has decided to show maximum restraint. They want dead bodies but we will not give them the opportunity despite provocation," Times of India quoted Information Minister Pervez Rashid as saying.
The anti-government protesters and supporters of PTI and PAT have violated a "written commitment," in which they assured the government that the protestors will not get into the red zone while protesting, said Rashid.