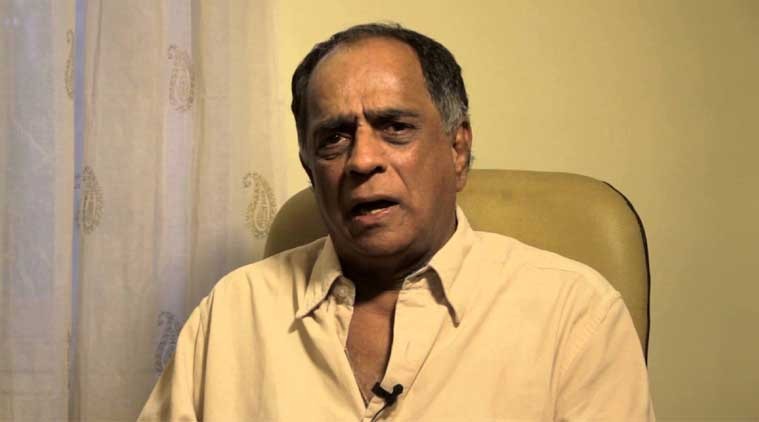 The Central Board of Film Certification aka CBFC chief, Pahlaj Nihalani, has also become a celebrity as he is always in the news. Now, the chairman has filed a complaint against a reporter.
Remember the viral video that showed Pahlaj ignoring a female reporter from Mumbai Mirror? She was asking him what he would do as he got votes in favour of Jab Harry Met Sejal controversy.
The story about this whole issue began when CBFC opposed of the usage of the word "intercourse" in one of the mini trails of JHMS. Pahlaj challenged that if the makers get 1 lakh votes in support of them to pass the word "intercourse" in the trailer of the film, he will not oppose.
Thus, fans supported the makers and Pahlaj turned out to be loser. On this, a reporter from Mumbai Mirror attacked Pahlaj when he was about to get into a lift, joining him with the cameraman.
She went on to question the visibly annoyed Pahlaj. "The youth is with us. What do you have to say?" she kept on asking.
Staying silent with no response, Pahlaj got to the furthest corner of the elevator, pretending not to hear the reporter. At the end, he got off the elevator without giving an answer. This video went viral online and people trolled the CBFC chief in the meanest ways.
Pahlaj has now filed a complaint against reporter Himanshi Chaudhary of Mirror alleging harassment, intimidation, and breach of privacy, The Quint reported. The complaint has been filed at the Girgaum police station, Mumbai. As per media reports, he has also accused her of bullying his staff.
His complaint read: "Whenever she sees me, she enters into the lift with me and switches on her camera and continuously pesters me to speak while I choose to remain silent. She portrays me in a derogatory and humiliating manner on television and is blotting my image."