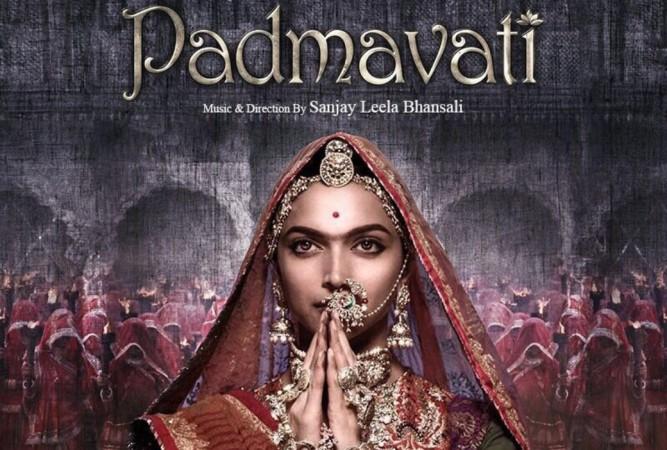 Bollywood's one of the much-awaited movies of 2017 is set to arrive soon. It is Sanjay Leela Bhansali's Padmavati, which features Deepika Padukone, Ranveer Singh and Shahid Kapoor in lead roles. The movie is set for a special release in Paris.
Isn't it exciting news? And the reason behind this special release will make you proud. In 2008, Padmavati was first performed as a stage play by Bhansali in Paris. According to DNA, the Paris release of Padmavati will be bigger than any previous Bollywood release.
A source told the daily: "Devdas had one of the biggest ever release in Paris for an Indian film. But Padmavati, which is a familiar tale to the Parisians, thanks to the opera staged in 2008, will be released on an even bigger scale."
The amazing part is Padmavati will be released with French subtitles. Will it be a bigger hit than Devdas in Paris?
Meanwhile, Padmavati is landing into a lot of trouble because of protesters. Recently, an artist had created a rangoli of Padmavati's poster that featured Deepika. It took him 48 hours to make that art, but a few protesters from Karni Sena destroyed it in seconds.
Deepika had also shared her angry post regarding the vandalism on social media. In fact, Samajwadi Party chief Akhilesh Yadav retweeted Deepika's post that said: "For how long are we going to let this go on?"
Police have now arrested five people based on a video. It had shown vandals shouting "Jai Shri Ram" as they damaged the artwork.
"We have arrested five persons, four of them belonging to outfit Karni Sena and one from the VHP. More persons are likely to be arrested as the video footage recovered by us shows 8-10 persons involved in the activity," Surat Commissioner of Police Satish Sharma told ANI.
"I also want to make it clear that the police will deal with strictness against any such action. Freedom of expression is everyone's right in a democracy, but vandalism will not be allowed," he said.
People, seriously, need to calm down and stop judging the movie before its release.