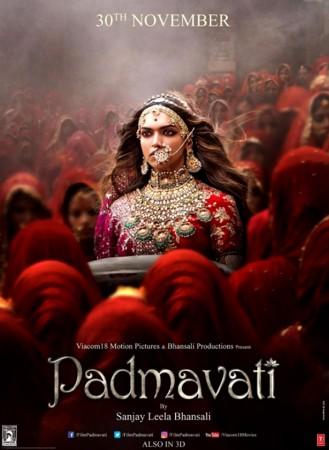 A new poster of Padmavati has just been released, and what caught our attention was the date on top – "30th November."
Don't worry: The film's release date in India has not changed. The poster merely shows the UAE release date.
But our question is why release it a day prior and give a lead to all those who leak bits and pieces from the film?
Also, will it give rise to piracy in India or will the makers of Padmavati decide on one date for worldwide release?
A recent example of this had Karan Johar. releasing the Ittefaq in the UAE and India on the same date – November 3 — to protect the film's suspense. And, well, it did help.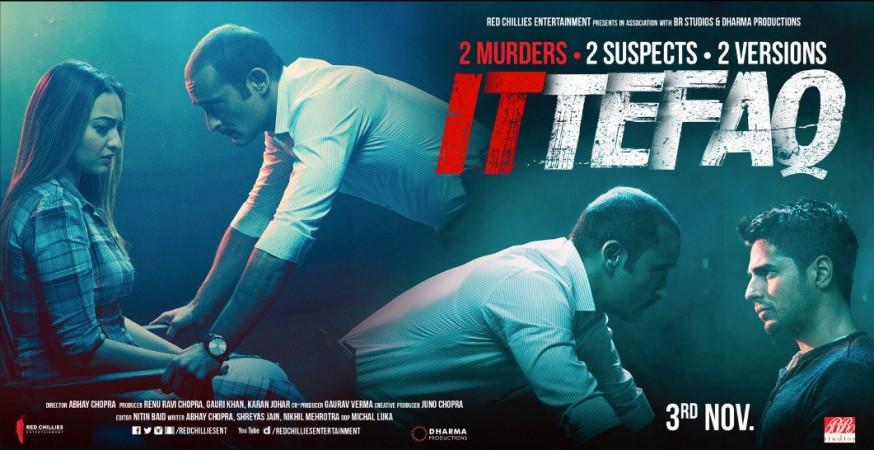 So, is Sanjay Leela Bhansali ready to follow in Karan Johar's footsteps or will he release it a day earlier to cash in on the extended weekend in the UAE?
As for the new poster, Deepika Padukone looks fierce, royal, beautiful and graceful in it.
The film, however, surrounded by a pile of controversies. The latest in that pile is the growing tension in Rajasthan.
In a report by Indian Express, Raj Bansal, a leading film distributor from Rajasthan, said: "We don't want to get involved in this controversy; our company has decided to not get involved in this film until this controversy is sorted out. None of my colleagues – there are three-four (top) distributors in Rajasthan – and none of them is ready for it. There may still be time to settle the controversy but it keeps on increasing now, to Gujarat, Maharashtra..."
BJP MLA Diya Kumari, of the erstwhile royal family of Jaipur, issued a statement on Tuesday saying "no film should hurt the sentiments of a community by twisting historical facts."
She added: "The director of the film Padmavati, Sanjay Leela Bhansali, should not wrongly depict the story of Queen Padmavati of Chittor. He should get the facts in the film verified by a forum of historians and then release the film."
She also said: "Rajputs will not allow any distortion of the valiant history of Rajasthan and sacrifice of its people in fighting barbarians. If the movie does not display authentic history or takes any liberties, it will not be allowed to be released."
What do you think will be the fate of Sanjay Leela Bhansali's film?