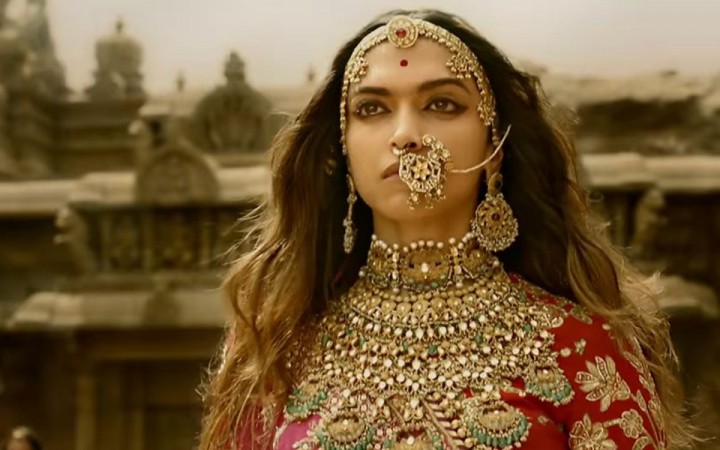 The Gujarat and Himachal Pradesh Assembly elections are finally over with Narendra Modi-led Bharatiya Janata Party winning in both the states. While the BJP supporters are in a congratulatory mood, fans started wondering if the movie Padmavati will finally get released now.
Sanjay Leela Bhansali's Padmavati had been under the line of fire for allegedly having some objectionable scenes. The members of Karni Sena and some other Rajput outfits had protested against the film's release, alleging that it would present the historical figure in a bad light.
In the midst of all these protests, Padmavati was also denied certification by the censor board, claiming that the makers did not provide some required disclaimers. Hence, Padmavati, which was supposed to hit the screens on December 1, was delayed for an indefinite period.
There was a strong reaction from all corners regarding the protests against the film's release. Many had called the protests unreasonable. However, it was not just the Karni Sena and other outfits, but some BJP leaders had also supported the demand for a ban on the film.
A number of BJP leaders had made statements in support of the protests, and had demanded a ban on Padmavati. One BJP office-bearer in Haryana had even announced a bounty of Rs 10 crore on the heads of actress Deepika Padukone and the director.
These statements by some of the BJP leaders and no apparent action against the protestors made people believe that the entire controversy was politically motivated due to the Assembly elections in Gujarat and Himachal Pradesh.
As the two major elections are over, many on Twitter have been asking if Padmavati will finally see the light of day. Author and critic Suhel Seth made a sarcastic tweet saying, "Now that the elections are over, and the Karni Sena has gone back into its cave, can we get to see Padmavati?"
Now that the elections are over, and the Karni Sena has gone back into its cave, can we get to see Padmavati?

— SUHEL SETH (@suhelseth) December 18, 2017
While many replied to his tweet on the same line, many others also asked the same question. However, some predicted that Padmavati will not be released before Rajasthan and other big Assembly elections that are expected to happen in 2018.
Ha Ha... sir but karnatka elections in 4months ...Padmavati is on leave till then?

— PrashFranklySpeaking (@Pacca_Indian) December 18, 2017
Not now after BJP getting 1 less then 100 seats , Rajyastan tho gaayoo if Padmavati is released .

— Manish Sood (@Manish74Shimla) December 18, 2017
next is Rajasthan election
so frget padmavati
and wait for anyother movie

— Anand ( Padman ) (@Anand4India) December 18, 2017
Meanwhile, there are reports that Padmavati will get censor board clearance soon. Reports suggest that if the makers get the certification done by Monday evening, they will soon announce the new release date of Padmavati. It is expected that the film will hit the screens on January 12, 2018.