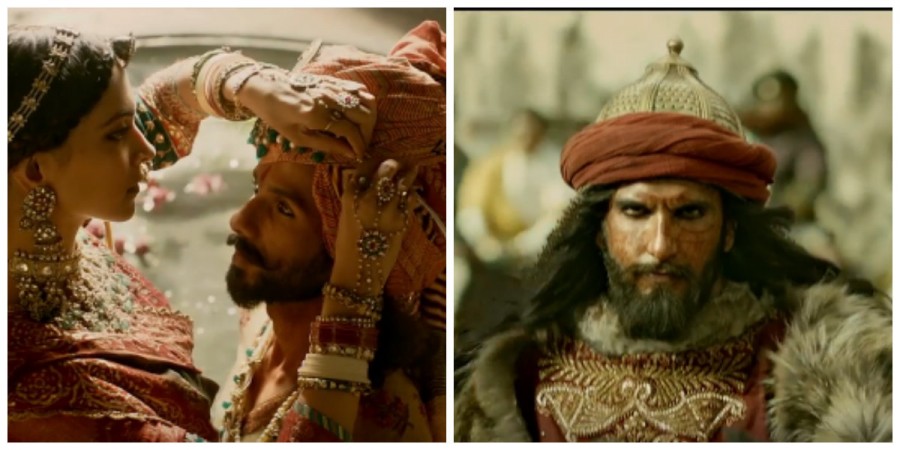 Sanjay Leela Bhansali's magnum opus, Padmavati, is set to hit the screens on December 1. Starring Deepika Padukone, Shahid Kapoor and Ranveer Singh, the movie will reportedly be released in 3D as well.
According to reports, the Padmavati team is all set to unveil the 3D trailer today (October 31) at an event in Mumbai. It has been reported that a set of Hollywood technicians have come to make it even more impressive. Will they be able to do it before the film's release date?
Meanwhile, Bhansali is busy with the post-production process. A report in Deccan Chronicle stated that the filmmaker will chop the movie to make the screen time shorter. It is now being said that Padmavati is around 210 minutes long.
But the big task for Bhansali is that Padmavati has three big actors and he doesn't want to upset anyone by editing their scenes from the movie. We can just say – Be careful!
Shahid is reportedly already upset that his character was not shown properly in the movie's trailer. If Bhansali chops the Haider actor's part and keeps more of Ranveer's scenes, it will definitely hurt some one's sentiments.
"Everyone knows how passionate he (Bhansali) is about his film; he is not prejudiced towards any actors. His only passion is cinema and he will make the film according to how best the film can be. He cares for his actors, but he cares for the film much more," Deccan Chronicle quoted a trade source as saying.
Recently, Deepika won millions of hearts with the first song of Padmavati, titled Ghoomar. The actress looked breathtaking as she performed the Rajasthani folk dance. Deepika gave a wonderful performance in Ghoomar wearing a heavy ensemble, in which her lehenga was worth Rs 30 lakh.