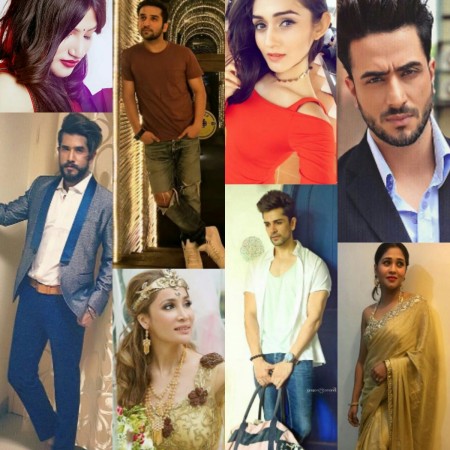 The controversy surrounding Sanjay Leela Bhansali's Padmavati starring Deepika Padukone, Ranveer Singh and Shahid Kapoor has escalated in the last one month with several Rajput groups protesting against the film.
Bhansali and Deepika also received murder threats. The agitating groups claim that the film represented distorted facts about Rani Padmini, portrayed by Deepika.
After several Bollywood celebrities, including Salman Khan, Farhan Akhtar, Karan Johar, Prakash Raj, Rajkummar Rao and many others came forward in support of Bhansali's Padmavati, now the telly town too has reacted to the controversy.
After Mouni Roy, Adaa Khan aka Sesha opts out of Ekta Kapoor's Naagin 3
Aly Goni said in a statement: "I support Sanjay Leela Bhansali. Also I cant be judgemental till the time I complete watching it out. Padmavati as it hasn't released in the theaters and the way controversies are making noise is kind funny. Films are made to educate people with the help of entertainment. And we have our law and order to see its productivity. So why violence is required! (sic)"
Suyyash Rai: Suyyash believes that Bhansali's films never have disgusting content but are productive and entertaining. Further, the actor says that such controversies and violence is unwarranted and the censor board is there to look after it.
Tanya Sharma: "I support the filmmaker as I have grown up enjoying his work. He makes film so beautifully. Padmavati will also do really good as the promo suggests. Controversies are trend now. So we should not give them that importance (sic)."
Piyush Sahdev is offended by the groups that are creating the violence. Since the movie is not yet released, it's unfair to be judgemental, he said. There are laws to protect the beauty of the country's history is what Piyush believes.
Puru Chibber: "I believe when censor board is doing their work and till now they have never disappointed us then what is the use of such controversies. Sanjay sir makes very beautiful and nice films (sic)."
Amrapali Gupta: "Bhansali has always impressed the audience with his work. And the promos of his upcoming 'Padmavati' gives us the same hope. I think protests are not required as we should trust our government on that. Movies are only permitted to release after their approval (sic)."