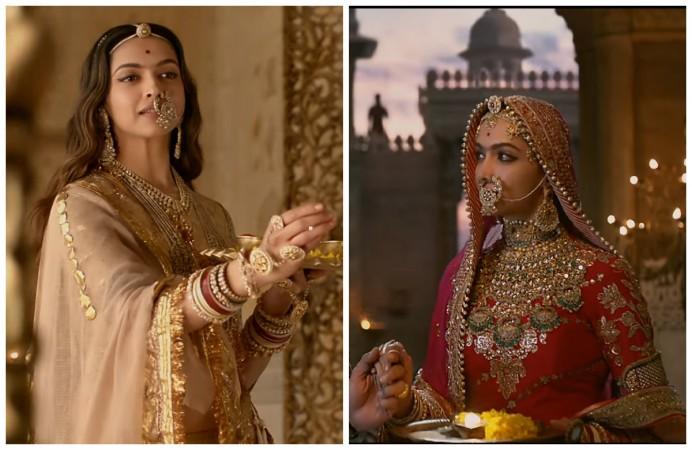 Sanjay Leela Bhansali's movie Padmavat (earlier title Padmavati) was recently rumoured to have received orders for 300 cuts by the Central Board of Film Certification (CBFC). But chief Prasoon Joshi has rubbished the rumours and called it untrue.
"CBFC's process is complete and any further news about cuts etc is absolutely untrue. Let's refrain from utilising CBFC's name unnecessarily," Joshi said in a statement to Press Trust of India.
He expressed his disappointment for dragging the board into Padmavat controversy. "The makers have submitted the final film with agreed five modifications," Joshi said.
"These modifications have tried to incorporate observations and suggestions given by the advisory panel and also in keeping with the sentiments of society. This has already been communicated by CBFC and a UA certificate has been given to the film," Joshi added in the statement.
Padmavat has become a controversial movie in Bollywood. The makers are facing trouble since the beginning because of its content and now, a few states have banned its release.
Recently, Rajasthan CM Vasundhara Raje had released a statement banning Padmavat in the state.
"The movie will not be screened in any cinema hall in the state. Rani Padmini's sacrifice is associated with honour, esteem and pride of the state, so Rani Padmini is not merely a history chapter for us, but is our self-esteem. We will not allow her dignity to be hurt howsoever," the CM said in the statement.

Now, Goa is also planning to follow Rajasthan. According to a report in Times of India, Goa Police have recommended to the government to avoid screening of Padmavat during peak tourist season due to its personnel being engaged in security arrangements.
The report further stated that CM Manohar Parrikar said the government has not decided anything on the recommendation yet. "We are yet to take a decision," he told TOI.