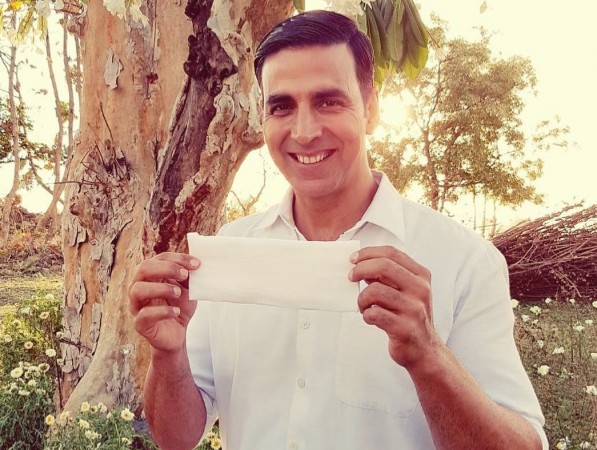 Akshay Kumar has won hearts in India with his recently released movie PadMan. Earlier a report stated that the R Balki directorial is banned in Pakistan, but the censor board chief of the neighboring country has called the reports untrue.
He said that the decision of giving No Objection Certificate (NOC) has not been made yet because PadMan is still to be pre-viewed.
Pakistan Censor Board chief Mobashir Hasan took to his Twitter handle to clarify on the subject, in which he said the film had not yet been "pre-viewed by the Central Board of Film Censors".
Hasan's statement on his Twitter account read, "The decision to issue a NOC by the Ministry of Information Broadcasting National History and Literary Heritage is yet to be taken on the release of a foreign feature film Padman as the film has not yet been pre-viewed by the ... Censors."
"The decision to grant NOC to the subject film will be based on the merit and criteria of the ... Censors, not vexatious, false and irresponsible political motives being created on various media platforms on the back of the film."
"It is advisable to maintain principles of integrity whilst making statements on any issues... Good values are the foundation upon which we will build a prosperous Pakistan, not upon a decision of releasing a solitary film," Hasan added.
Earlier reports quoted Pakistan's Federal Censor Board who refused to clear the Bollywood movie for its release in the country. "We can't allow our film distributors to import films which are against our traditions and culture," Press Trust of India had quoted FCB member Ishaq Ahmed as saying.
Directed by R Balki, PadMan is based on a real-life story of Arunachalam Muruganantham from Tamil Nadu, who invented a machine to create low-cost sanitary napkins, and revolutionized the issue of menstrual hygiene in rural India.
Also starring Sonam Kapoor and Radhika Apte, PadMan released on 2,750 screens in India and 600 overseas (worldwide total: 3,350 screens).