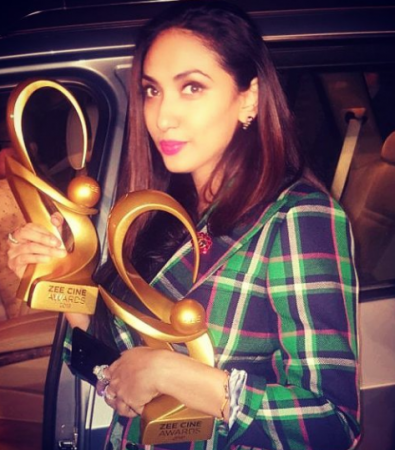 Bollywood producer Prernaa Arora has landed herself in trouble a couple of times. Prernaa is well-known for her films Toilet Ek Prem Katha, Pari, PadMan, and Rustom. Recently, the producer was in the news for a tiff with the makers of Parmanu and director Abhishek Kapoor.
According to Mumbai Mirror, the producer has landed herself in controversy again and this time, it's with her masseuse. Prerna's masseuse filed a complaint against her for abusing and assaulting her on being asked for payment.
The Meghwadi police revealed that the masseuse is a 60-year-old lady named Khairun Mukhtar Ahmed, who resides in Santacruz and has been serving Prernaa for 10 years. Khairun claims that Prernaa had not paid her for last 5 months.
Mumbai Mirror quoted Khairun as saying, "Prernaa Arora used to call me for massages in the night. I was suffering from financial problem. First to pay for my husband's cancer treatment and after his death, to pay off the loans. Prernaa Arora promised me to give Rs 75,000 per month for massage between midnight and 8 am. But when I asked for my payment, she told me that she (Prerna Arora) was not going anywhere. Later, she issued a cheque for Rs 1.25 lakh (Prernaa Arora owed her Rs 3.75 lakh), which was bounced because of insufficient funds."
"I paid on my own to travel in autorickshaws from Santacruz to Prernaa Arora's house in Jogeshwari. On 9th June, when I again asked Prernaa Arora about my payment. She started an argument and also beat me. She shut the door on my face," she added.
When Prerna was asked about this, she had a reason. The producer accused Khairun of stealing Rs 56,000 from her house. After being caught, she was not allowed to enter the premises of her house. Talking about the pending payment, Prerna told Mumbai Mirror, "It's a very small amount and if Khairun Ahmed has any bills and invoices, she will be paid immediately."