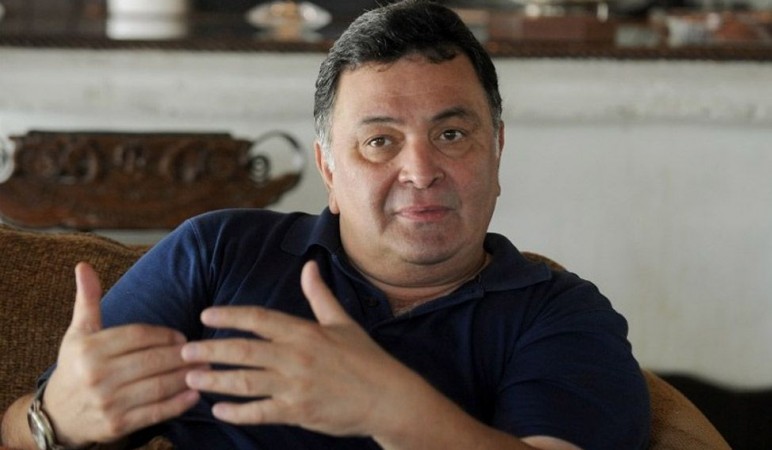 Veteran actor Rishi Kapoor, who never minces his words, took a sly dig at the ongoing protests against Sanjay Leela Bhansali's period drama Padmaavat which released on January 25.
As per the fringe group Rajput Karni Sena's patron and founder Lokendra Singh Kalvi's claims, around 2000 Kshatriya females have registered their names to perform Jauhar if the film is not stopped from screening in theatres.
While the tension is escalating hour by hour, Kapoor tried to make things a little lighter or rather mock the fringe group, as in most parts of the country Padmaavat had a peaceful release on Thursday, January 25.
He posted a picture of Ranveer Singh holding Karan Johar's face gazing at each other which reads, "Ranveer Singh has announced that if Karni Sena tries to stop the release of Padmaavat, he will do Johar." Later he deleted his tweet for the reasons that are yet to be known.
Meanwhile, Padmaavat has received rave reviews from the critics and viewers alike. Though the opening week business might get hampered due to the protests by Karni Sena, the movie is expected to pick up the pace in the second week at the box office.
The film's storyline might be predictable as it is based on 16th century Sufi poet Malik Muhammad Jayasi's epic poem Padmavat, Bhansali's film has managed to impress the audience and is currently riding high on strong word of mouth.
With extended Republic Day week and no big release to compete, Padmaavat might become one of the highest grossing movies in Bollywood.