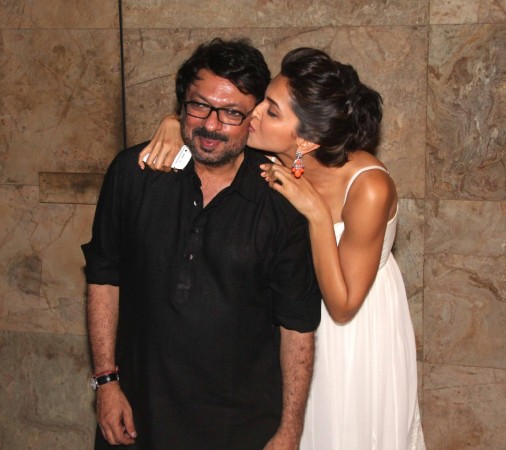 Even as Sanjay Leela Bhansali's Padmaavat starring Deepika Padukone, Ranveer Singh, and Shahid Kapoor continues to break records at the box office, the filmmaker has expressed his desire to work with Deepika again in the near future.
While Bhansali has been praising the actress' hard work and dedication in all his interviews, he recently revealed how overwhelmed he was with Deepika, when she delivered the hard-hitting speech in front of the women before committing jauhar, essaying the role of Padmavati.
In fact, Deepika's performance impressed Bhansali to such an extent that he gave her Rs 500 after the shot got over.
"There is a lot more to her. Deepika is one of the finest artistes I've worked with. She has such grace. She never surrenders to melodrama, even when there is ample temptation to do so. Look at her speech in front of the women before they commit jauhar. I was so overwhelmed by how she handled that scene, I gave her Rs 500 after the shot. I am sure that token of my appreciation is more valuable and precious to her than the entire remuneration she got for the film," Asian Age quoted Bhansali as saying.
Furthermore, he said that Deepika has the potential to join the ranks of legendary actresses like Vyjanthimala, Waheeda Rahman and Hema Malini.
"From some angles, she reminds me of Vyjanthimala. Sometimes she reminds me of Hema Malini. And the grace with which she has performed the Ghoomar dance reminds me of Waheeda Rehman. I strongly believe Deepika has the potential to join the ranks of these legendary actresses," SLB said.
Going by the gorgeous actress' performance in the film and SLB's words, the actress was rightly paid a massive sum for the movie, higher than the male leads – Ranveer and Shahid.
Meanwhile, reports have been doing the rounds that Deepika and Ranveer, who had worked with the director in movies like Goliyon Ki Rasleela: Ram Leela, Bajirao Mastani and the latest release Padmaavat, have signed a three-film deal with the ace director.