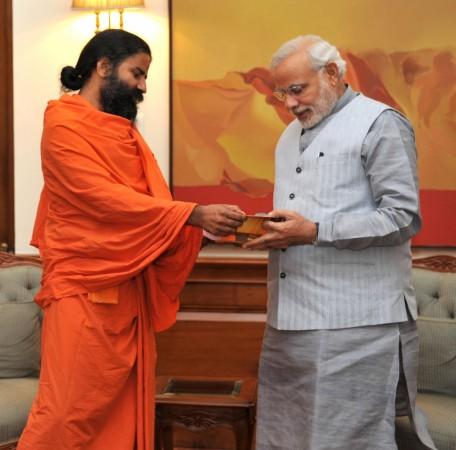 Yoga guru Ramdev and BJP leader LK Advani apart from Bollywood superstar Amitabh Bachchan feature in the list of names released by the Narendra Modi government for this year's Padma awardees.
The awards will be given away during the Republic Day celebrations on 26 January, reports the Times of India.
The first Padma awards to be given out by the NDA government may have more than a tinge of saffron.
According to a report in The Indian Express, "Actor Dilip Kumar, filmmaker Sanjay Leela Bhansali, lyricist and ad guru Prasoon Joshi, who worked on BJP's advertisement campaign for the Lok Sabha elections, and scriptwriter Salim Khan, father of actor Salman Khan, also figure in the list."
Bollywood personality Joshi, an advertising guru and lyricist, was a part of BJP's Lok Sabha ad campaign and had written the saffron party's poll anthem "Saugandh Mujhe Is Mitti Ki Mai Desh Nahi Mitne Dunga," the commercial for which Prime Minister Narendra Modi had lent his voice.
Wrestler Sushil Kumar and his coach Satpal, badminton player PV Sindhu, and the Indian hockey team captain Sardara Singh will also be getting the awards in the sports category.
The government has also decided to include journalist Swapan Dasgupta, known to be a robust defender and advocate of the BJP, Bibek Debroy - economist and now a NITI Ayog member Bibek, and music director Anu Malik in its list of awardees this year.