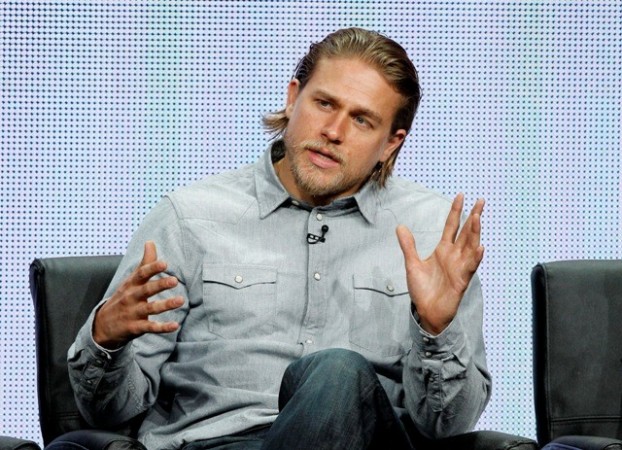 Charlie Hunnam is all set to reprise the character of Raliegh in "Pacific Rim 2". The "Sons of Anarchy" actor, who has already set the bar high with his exhilarating performance in the "Pacific Rim" part 1, will also be seen in "Crimson Peak" as Dr. Alan McMichael who is madly in love with the female lead actor.
The "Pacific Rim 2" Mexican director Guillermo del Toro recently revealed Hunnam's character.
"We are taking the characters into a completely different journey this time because Raleigh (played by Hunnam) for me solved his problem the minute he was able to go full circle and save Mako by sacrificing himself, which is what he couldn't do with his brother. He's not on that journey anymore, he's on a new journey," the controversial Mexican director said during the Comic Con as per HeroComplexLaTimes
Toro also revealed his favorite character in the film, suggesting that it is Mako Morin played by Rinko Kikuchi.
"To me, my favorite character in many ways is Mako Mori in "Pacific Rim," Toro gushed about his favorite character, adding, "I just love it. It's an experience that you can't get any other way.
Meanwhile, Hunnam said in one of his previous interviews that he loves the underlying message that "Pacific Rim" carries.
"No, people are going to care about food and basic commodities and I think about this stuff all the time. I think that's what's so beautiful about the message of this movie, Pacific Rim. I think these huge movies give filmmakers and opportunity to explore, not in a heavy-handed way, some of the big themes. And I think this is a beautiful allegory for the giant problems that we're facing as humanity," he told Collider.
Moreover, "Pacific Rim 2" is going to have more location-oriented stuff. The film is apparently going to be shot from various locations around the world to give it a different feel than the original. There will be night as well as day battles in the sequel, according to Toro.
"The things we do in the action scenes is very different from the first one. We are expanding the mythology of the Anteverse," said Toro.
The designing of the film co-written by Toro and Zak Penn is scheduled to begin in three weeks and the shooting may start sometime next in November, according to reports